The Shop
 Dropping by the Quiosque Tivoli, whether to buy a lottery ticket or cigarettes, is a daily ritual for many who live or work in the Baixa district. Call it superstition, but there are those who come here to try their luck because they believe the kiosk's longevity gives it a certain aura… as if a lottery win is in its destiny. Then again, there's not much logic to the world of gaming and lotteries. People come in search of a lucky strike, a jackpot, and leave having at least had attentive service and a friendly chat. A little adrenaline rush of the type "I was so close! I needed just one number!" that brightens up the day.
Scratch cards, lottery tickets, the football pools, Euromillions… there is nothing in the way of tempting fate, or being tempted by it, that the Quiosque Tivoli does not sell. Here, games of fortune are a serious matter: there are customers that have registered their own numbers with the shop for more than 60 years. Some groups of numbers have been been handed down from generation to generation; the mathematics of time will some day surely guarantee a win for some great, great, great-grandson or granddaughter. Let's just hope the lotteries are still running then…
---
But whilst you're still waiting for your lucky numbers to come good and win that Euromillions jackpot (next time for sure!), you should notice the shop's walls covered with wood panelling and mirrors. Then look up and take in the ceiling with its relief decorations; and then down to the patterned flooring in stone of two different tones.
The shop and adjacent office are separated only by a wooden partition that continues the line of the counter. A glass sign painted in gold and various colours reveals a little of the kiosk's history and its assurances: "Quiosque Tivoli founded in 1935. Big wins guaranteed".
The flag behind the counter references another shop of the same name on Avenida da Liberdade, this time a real kiosk, which is even older still. This "kiosk", in Rua da Prata, is part of a family of shops run by one company: there lottery shops in Lisbon and one in Porto. They are all an ideal place to become a millionaire.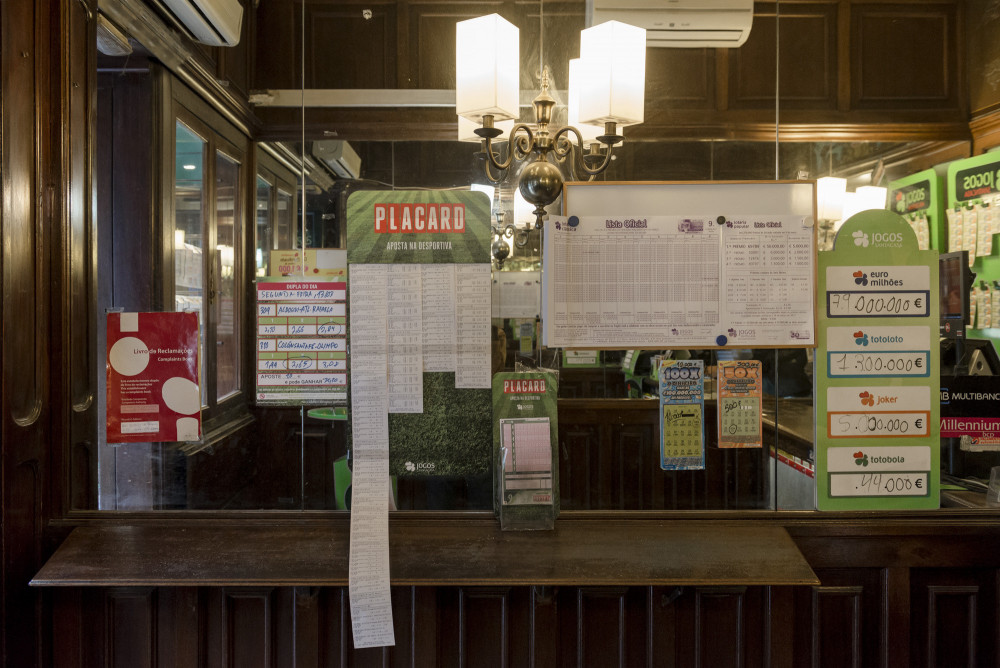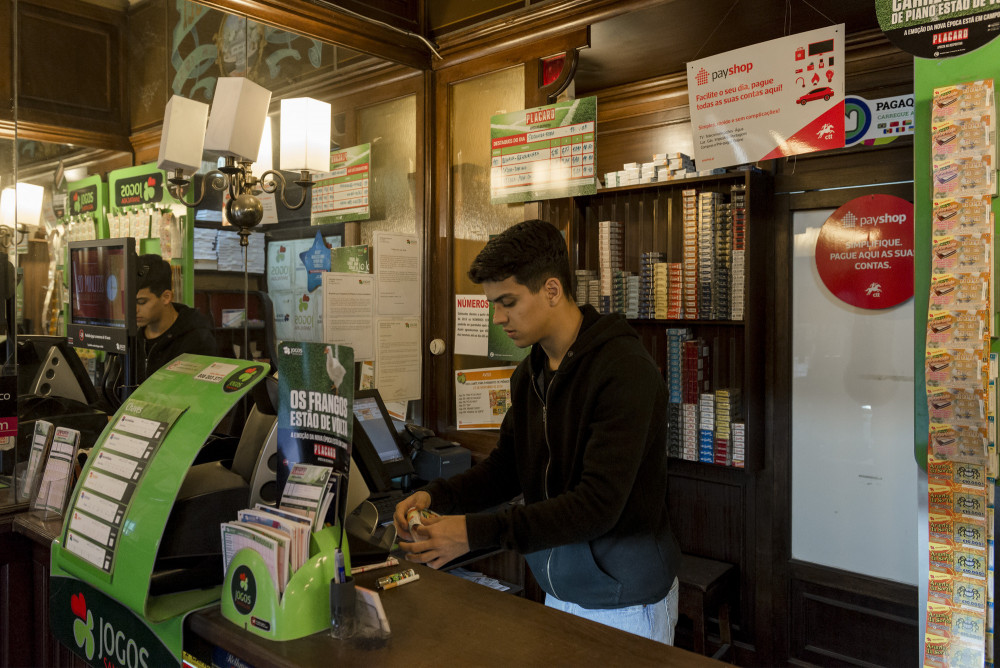 Products
& Services
Cigarettes and lotteries