The Shop
Pequeno Jardim (Little Garden) is the last surviving florist's shop in Chiado, and also an example of the rapidly disappearing "shop under the stairs" [a shop installed in a building's entrance hallway]. Indeed, it occupies the entrance way, with its iron-framed, Art Nouveau-inspired shop window and a painted glass shop sign on the façade alluding to the shop's founder. Upon entering the shop, one immediately notices the walls half-tiled in Art Nouveau-style tiles. On the outside, this Little Garden has been adding colour to the street scene since 1922 – with geraniums, spray roses, carnations, poppies and other flowering plants. More than 90 years of flowers and plants – of all kinds and for all occasions. Before Pequeno Jardim, there already was another flower shop on the site, the sister shop of another one in Rua do Carmo, i.e. they belonged to the same owner. So, one could say that Chiado has seen more flourishing times.
---
In the almost 100-year existence of this Historic Shop, how many lovers have stopped here to pick up a rose on their way to meet their loved one? Or how many families have come here for flowers and arrangements to celebrate a birth, a baptism, a wedding or a funeral? All those stories live on here, adding colour to Chiado and providing the life and symbolism of plants for the life events we celebrate – the same ones we have always celebrated: another business deal done, a meeting, other causes for celebration. Flowers, thankfully, are timeless. The same cannot be said of memories, which by default become blurred, like the stories that are told of Virgílio Madeira Gante, also known as "Virgílio of the Flowers". He was one of the last owners, who started off working for the founder, Carlos A. dos Santos, and remained in the shop... for another 70 years. He took over in the 1950s and was famous for his friendliness and good humour. One of the many stories about him involves carnations – but has nothing to with a revolution. Or perhaps it did, an invisible revolution perhaps. There was a special customer who came to buy a carnation every day and paid by the month. One carnation a day, every day. If there was only one carnation left in the shop, and the customer had not yet dropped in, Virgílio would refuse to sell it. It was for his special customer – "not that one". After the Carnation Revolution of 25th April 1974, the customer stopped using a carnation in his lapel, but he always dropped by to say hello to his friend, the florist.
---
People can still go to Pequeno Jardim and get their carnations – and if the assistant says "not that one" you may speculate why. But they will always be surrounded by a wide range of natural flowers, potted plants, cut flowers, wedding bouquets and arrangements of natural, artificial and exotic flowers. A special arrangement bears the shop's name and looks exactly like it: a Little Garden that one can buy and take home.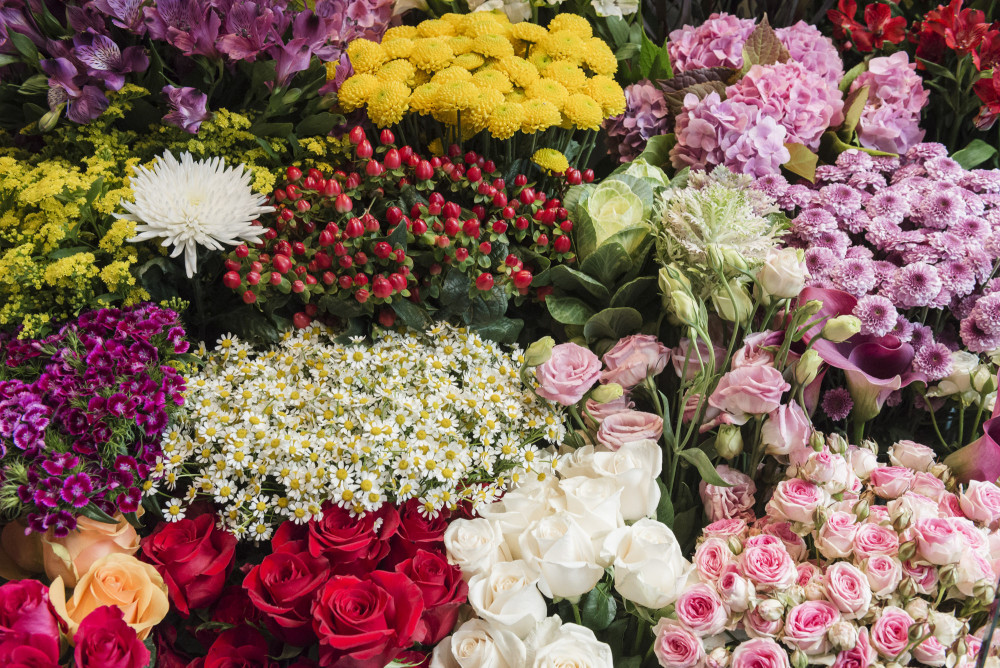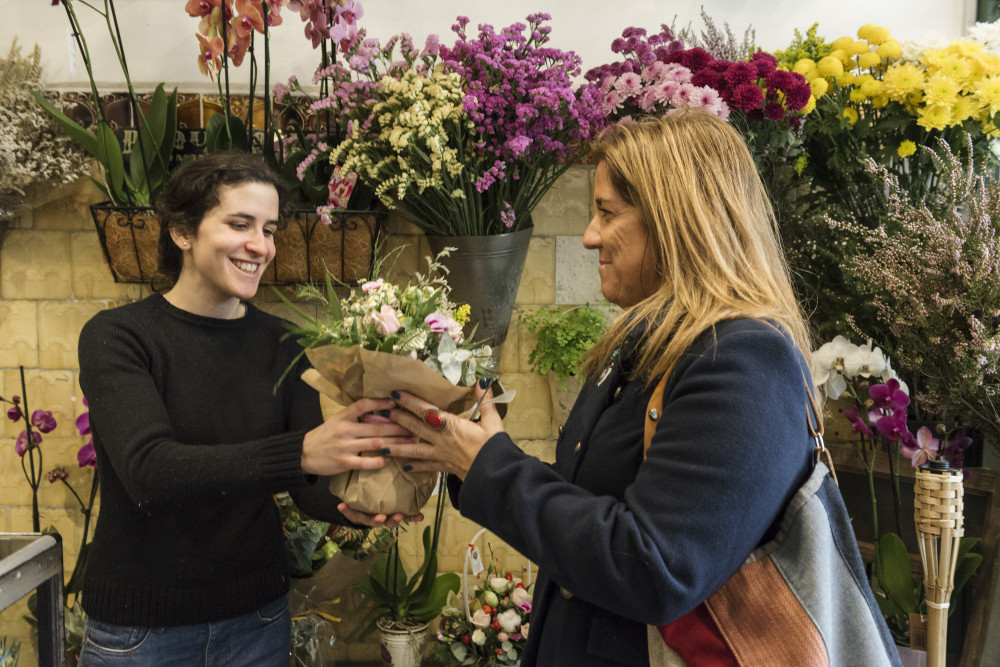 Products
& Services
Natural plants and flowers, potted plants, cut flowers, flower arrangements; table centrepieces for special events; arrangements of natural, artificial and exotic flowers; specialised bouquet and bridal flower services