The Shop
A couple comes in to resolve an intense dispute: the father supports Sporting, the mother is a Benfica fan, and now their daughter has taken to following Vitória de Guimarães! They are looking for a solution to highlighting the respective club colours at home, one that will please all three. With good disposition and many a laugh, they debate the different possibilities the house offers: pins, flags, pennants, banners, badges or engraved plaques.
- "We also have Sporting Braga..."
- "No, no way! They're competition!"
It's not an easy problem to solve, but a compromise is found thanks to the solutions the house can offer.
---
When this shop first opened in Rua dos Correeiros, it was a tailor's. In 1885, the tailor, António de Almeida Cardoso, changed branch and gave the shop its current name. It was the first shop specialised in the manufacture and sale of flags and banners in Lisbon. There are stories of Mr. Cardoso being a fervent republican. Having still operated under a monarchy for a number of decades, he must have been very happy that his shop was chosen to make the first flag of the Portuguese Republic in 1910. Since then, the shop has made many other famous flags, such as those for the Spanish royal household (a monarchy, yes, but business is business…).
The proficiencies that go into making a flag, such as expert sewing and embroidery skills, are as old as the need for flags for marking territory, identifying a family or collective project, distinguishing someone or something, signifying a belief or a power. Indeed, all these are almost as old as time itself, along with war, hierarchies, religion. Today, however, Casa das Bandeiras not only serves the military, nobility and clergy, but also has diverse public and private entities amongst its customers – a philharmonic society, charities, city councils, companies and sports clubs. Times change, and so do identities…
---
The talent that behind all that know-how is illustrated well by the firm's own flag, which hangs on a standard on the right as one enters. It is made of silk satin, and bordered with cord in three colours and the best materials. Manual production is, of course, giving way to machines and mass printing. But collectors come in search of the opposite – with particular interest in the three drawers labelled "old flags", which are rarely opened, only for the aficionado or expert, on account of the delicate and fragile materials. In addition to the flags and insignia, the shop also endeavours to diversify in its services, offering ink stamps and document lamination services.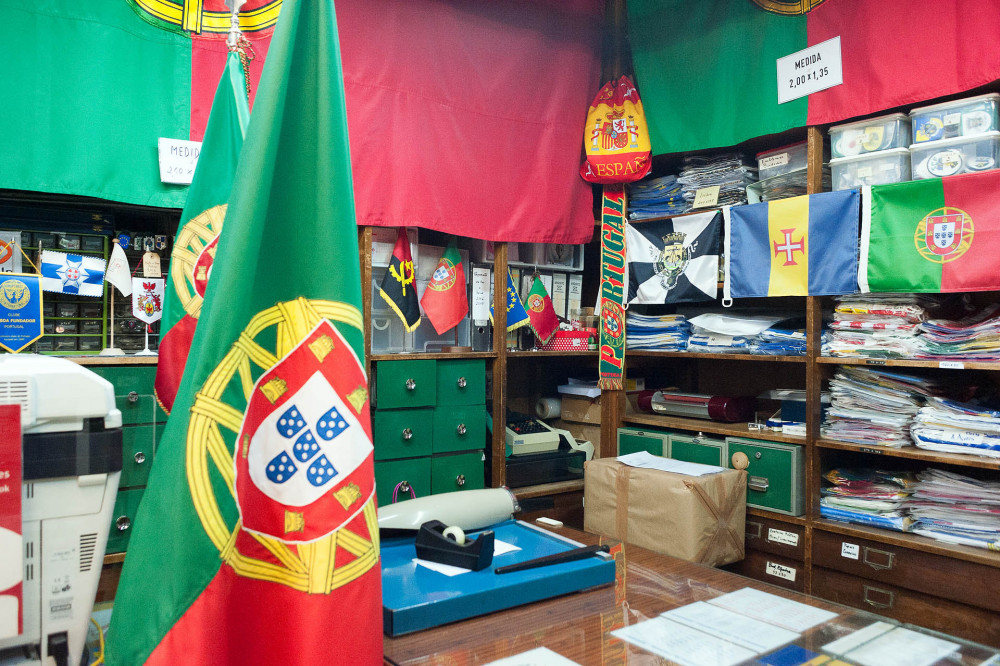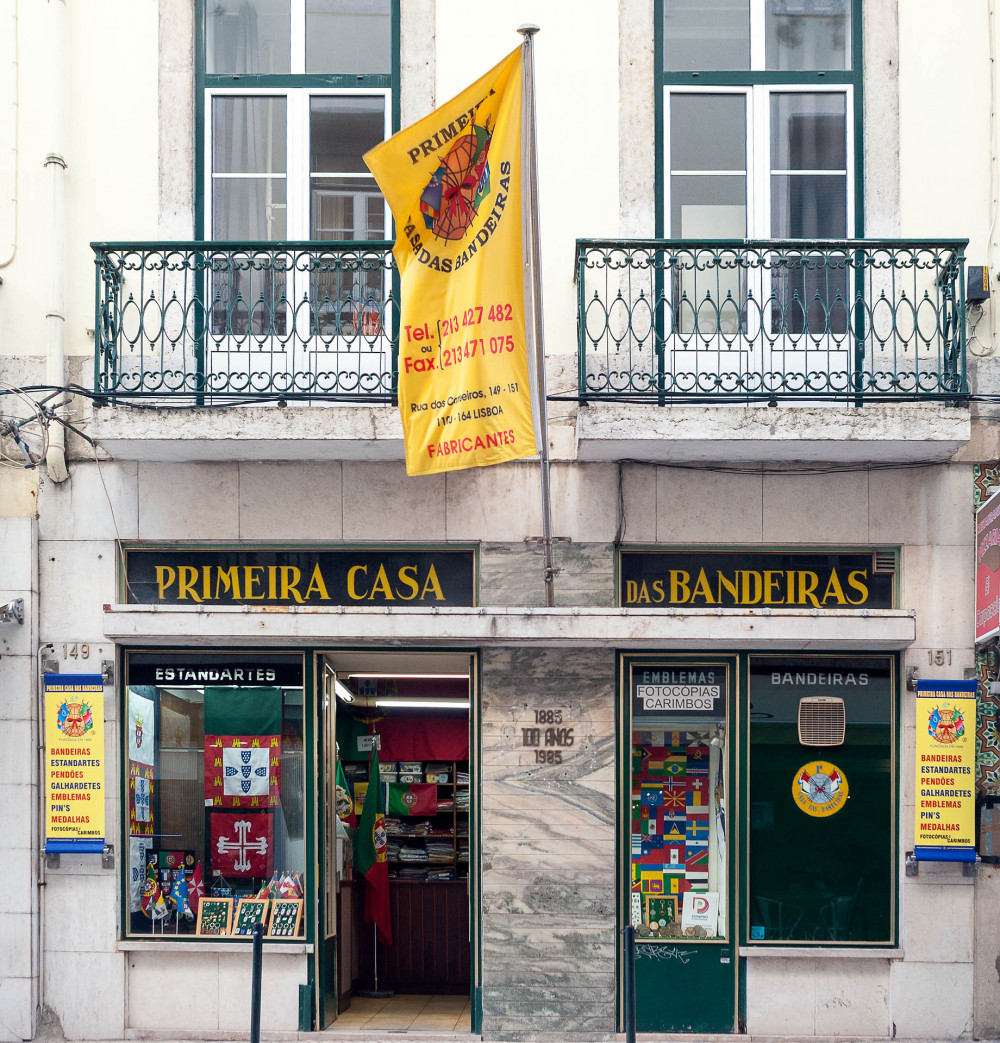 Products
& Services
Flags, pennants, banners, stamps, badges, flagpoles