The Shop
Considering the endless catalogue of products on sale in this shop, it would perhaps be easier to ask what it does not sell. Even if the assortment is limited to the kinds of products one would expect to find in a drug store – with the emphasis on personal hygiene, cosmetics, perfumes, everything for hair and beard – one still has the sense that the variety within the shop is boundless. The shelves of articles reach up to the ceiling – which is quite high.
Caring for the hair, skin and vanity of Lisboans since the 1930s, the Drogaria de São Domingos took on an important role in the 1980s and 90s as the only shop that catered to the African community. It was indeed the only shop where they could buy items produced specifically for black skin and hair types. Today it is no longer the only one – Martim Moniz square and Avenida Almirante Reis are close by and now form the epicentre of the ethnic melting pot in Lisbon. But São Domingos remains a reference thanks to the variety of its stock and the personalised service. The assistants tell us there is no shyness, vanity or complex they have not seen or witnessed, no matter how difficult it may be to get a customer to explain their need. There is a product for everything, and if there is not, a few words of praise and a nice chat can also help someone with their appearance. And the assistants here are open to that.
---
Despite the fact that it serves very specific niche groups, the shop's ideal customer is very heterogeneous: there are products for all pockets and all classes. Professionals come to purchase the high-end products; occasionally someone who discovers they have split ends and don't know what to do about it comes in; or customers who want to exchange a perfume but don't know which one to take, or who are starting to cut their hair at home and need good clippers. There is a predominance of Brazilian brands. As far as domestic products are concerned, try and find out in which corner one would find the Alba nylon stockings. A clue: they are usually very close to the two vitrines containing products that are not for sale. Two small corner vitrines that are a kind of mini-museum set up at the entrance, containing old items such as the famous Monkey Brand soap.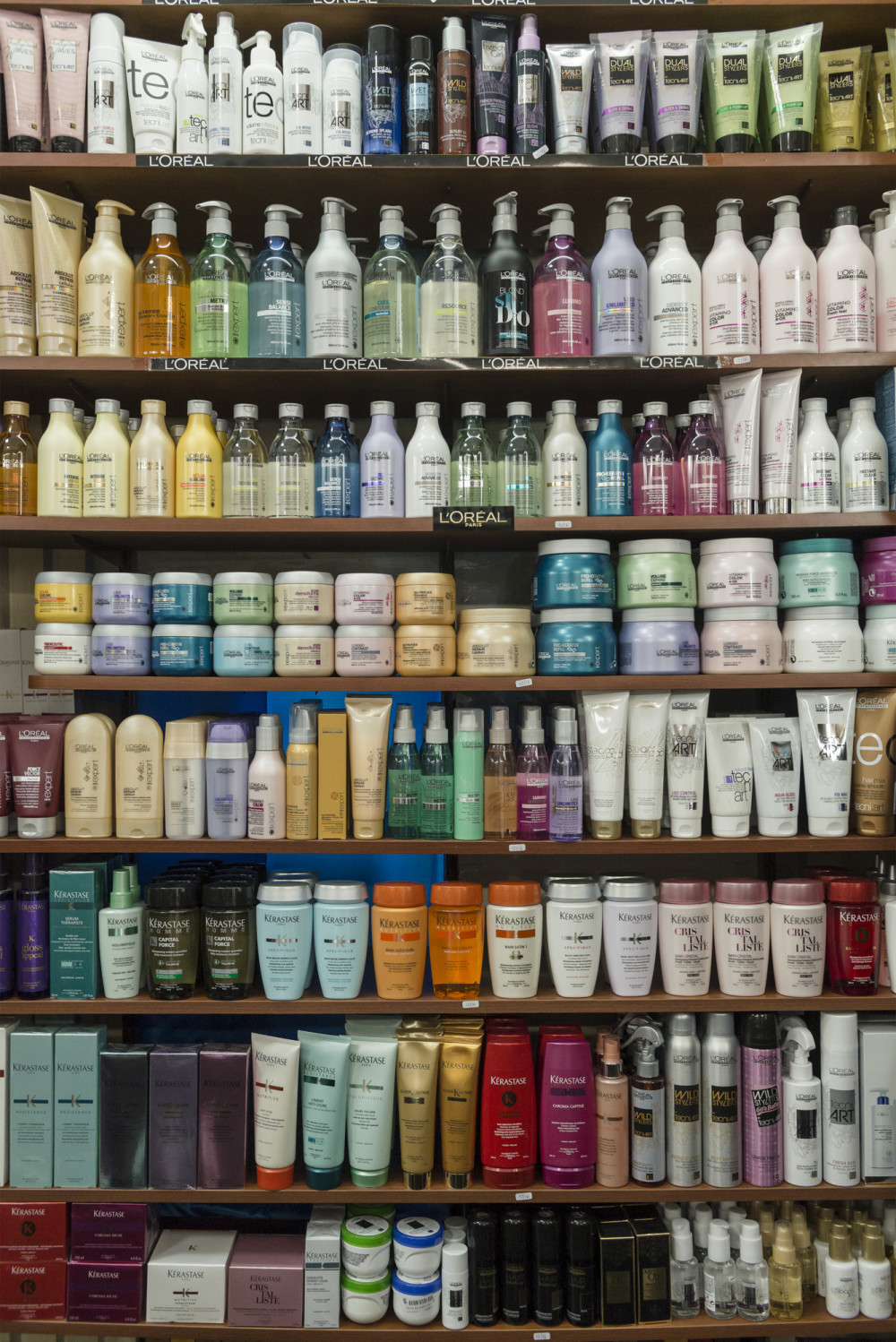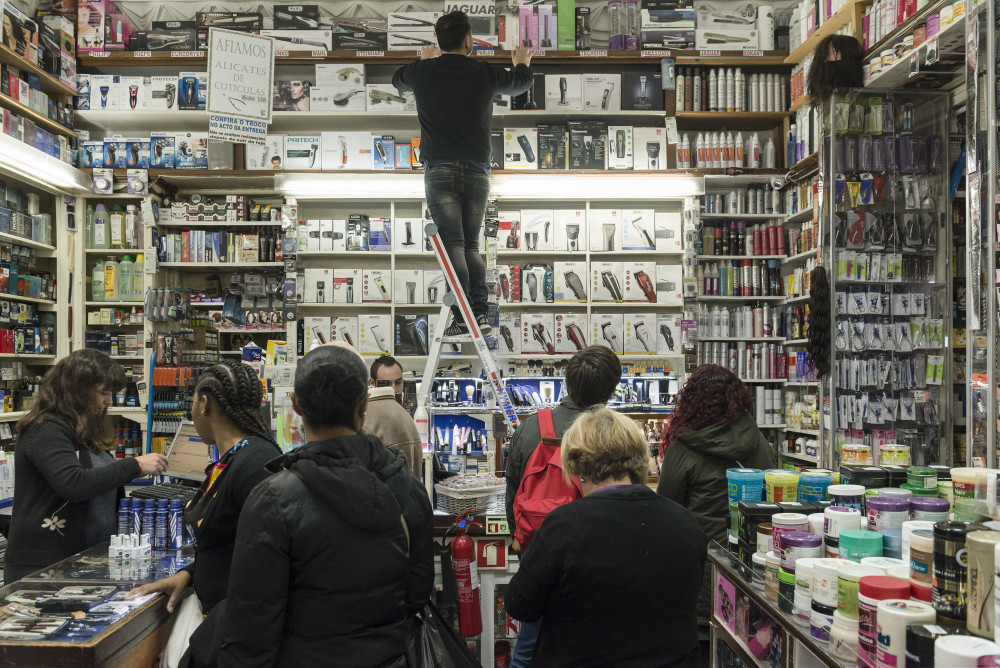 Products
& Services
Hair care, cosmetics and perfumes;
hair clipping/beard trimming machines and accessories;
hairdresser's, barber's and beauty articles;
typical Portuguese products