The Shop
On the corner of the building, a stone written in cursive script. Two brothers, he in management and she in technical direction, maintain a 3rd generation business founded in 1911. Refurbished in 2004, the original cabinets, painted in white, the old stones, the electronic scale and tension meter, link the new to the old.
---
The pharmacy space is almost entirely surrounded by displays/cabinets in painted wood with glazing, which fill the space from floor to ceiling. Low shelves, with marble tops, topped finished by taller shelves.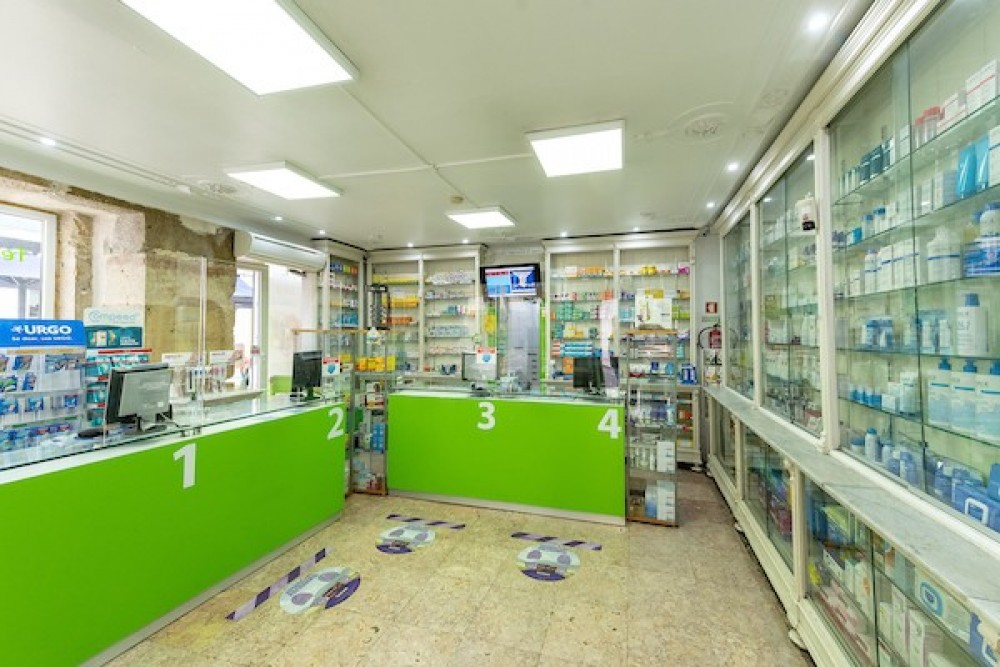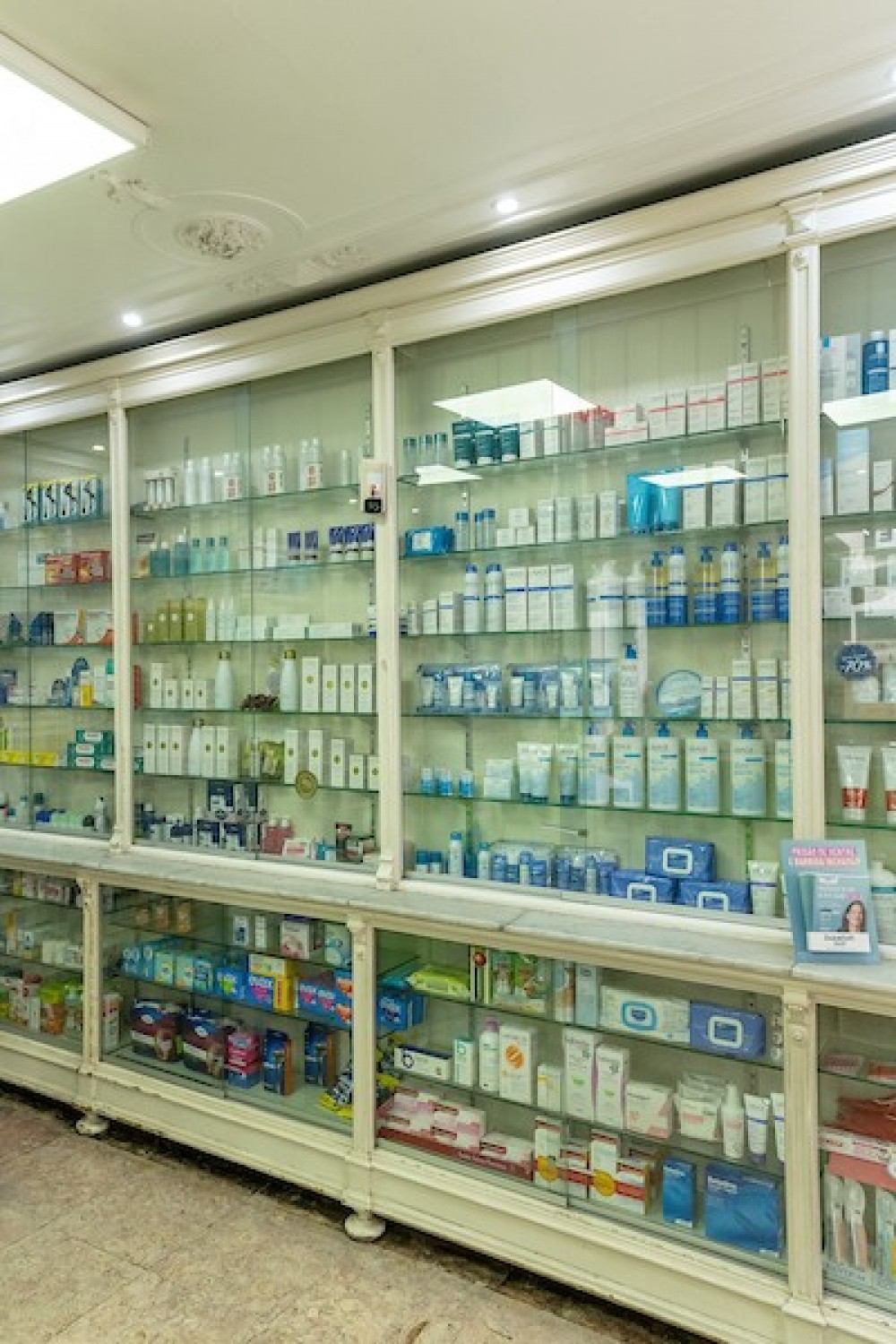 Products
& Services
Medicines and other pharmaceuticals.