The Shop
Gardénia, a clothing and footwear store aimed at a young and urban segment, opened in 1988 (year of the great fire in Chiado), in the space that since 1917 had been occupied by Chapelaria Gardénia. This was an iconic shop in Chiado founded by João Motta da Silva, dedicated to the sale of ladies' hats and bridal headdresses.
---
In 1988, when the current gardenia opened to the public, it became a space that started to make a difference for the innovation and proposal of clothing and footwear that personified the artistic environment of music and fashion of the 80s and 90s. To this day, it continues to strive to make a difference through the marketing of innovative national footwear brands.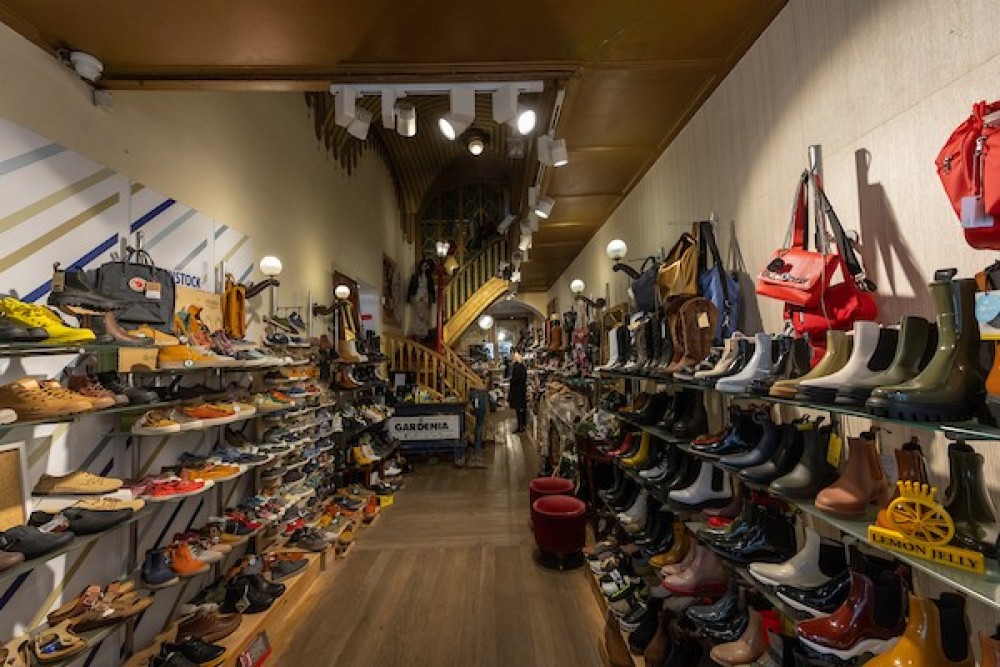 Products
& Services
Clothing, shoes, sneakers.