The Shop
Since 1904, down through three generations, the Sapataria do Carmo shoeshop remained in the hands of the same family. It was founded by Francisco de Oliveira Abrantes, the grandfather of the shop's owner until 2012, Regino Paulo da Cruz. In 2012 it was purchased by four business partners who have sought to breathe new life into the century-old shop. They have maintained the close relationships with the shop's original suppliers, have carried out minor renovation work and continue to voucher for the excellence of the footwear for men and women, hand-made in Portugal. The material used is high-quality Portuguese and Italian leather. The leather soles are also made by experienced artisans.
---
Inside each show one finds a stamp bearing the pretty calligraphy that constitutes the brand's logotype. The same design is repeated profusely, creating a unique pattern, on the each side of each shoebox stacked and lined up in the shop. It is a very fitting element in the context of a shop that was designed with elegance in mind, very much in the style of the 1950s, where the discreet lines of classic footwear can stand out.
In 2014 the new management opened up a new shop right next door – Shoes You by Sapataria do Carmo – thus freeing up more display space in the original shop.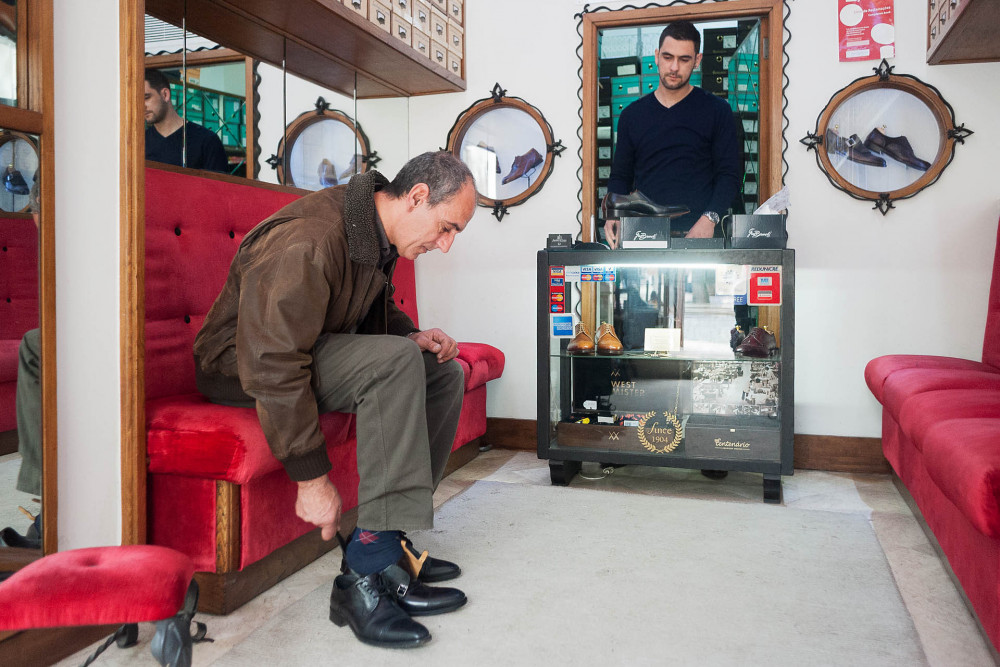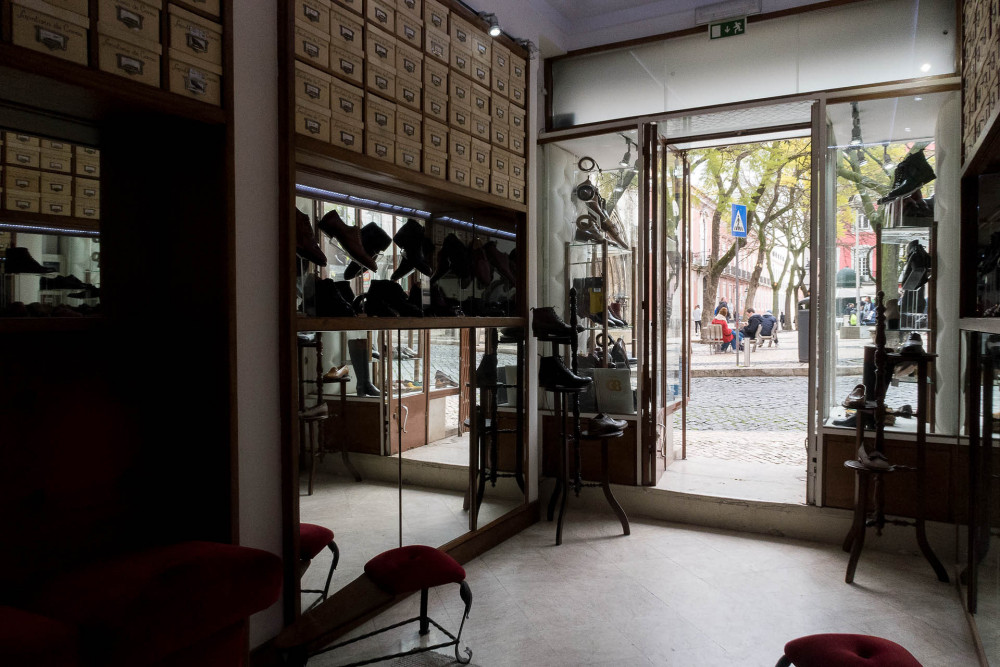 Products
& Services
Footwear hand-made in Portugal