The Shop
A leftover from the days when a gentleman did not leave the house without his hat, and the era when Praça D. Pedro IV [Rossio square] was the hub of hat makers and milliners, by royal decree, the Chapelaria Azevedo Rua continues today, keeping abreast with new generations and trends. Today it offers an eclectic mix of classic and contemporary hat models – in addition to the experience of shopping in what looks like a cathedral, albeit a profane cathedral of the hat – with its wooden furnishings with glass doors filled with wondrous items from floor to ceiling. Behind the shop, where hats were once made, one can still find the chimney through which the fumes and vapours resulting from the moulding of felt were released.
---
The most frequently told story in the shop is of how the founder fled phylloxera in 1886, a disastrous wine harvest forcing Manuel Aquino de Azevedo Rua to leave wine-making in his rural home behind and try his luck in the country's capital. We hereby challenge the visitor to locate, inside the shop, a discreetly exhibited bottle of wine. For that is the story it tells, without making an explicit reference to the shop's origins. The shop is peopled by many other stories; the hat is, after all, a social emblem loaded with symbolism and interpretations. It was not so long ago that we distinguished between rich and poor, and various professions, just by the hat the people in question wore. Only a few vestiges remain of that symbolism, but lots of variety: festive headpieces for bridal parties; the noble top hat, be it small or tall, for diplomats; the democratic beret; the protective woollen hat; the bowler; the Panama; the colonial war helmet; and the youthful cap. But the shop doesn't stock just hats – it also sells gloves, walking sticks and umbrellas. If you don't know what a Portuguese tricorne is then feel free to ask here, as the shop is a Portuguese reference in making this three-cornered hat worn by the traditional horseback bullfighter. So much so, that one particular memory, or perhaps a legend, persists in the story told by José Manuel, who owned the shop in the 1990s:
"I remember my father watching bullfights on television and whenever a tricorne fell to the ground he would shout: 'Stamp on it, bull. Stamp on it!' Given that a new one would most probably have to be ordered from Azevedo Rua…"
- Step on it, bull. Step on it!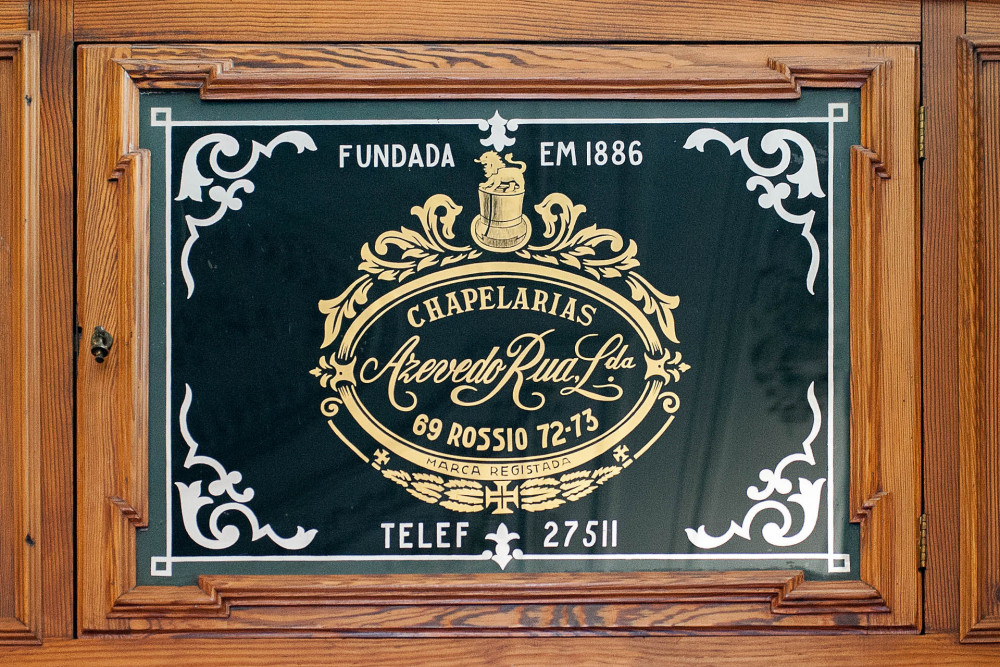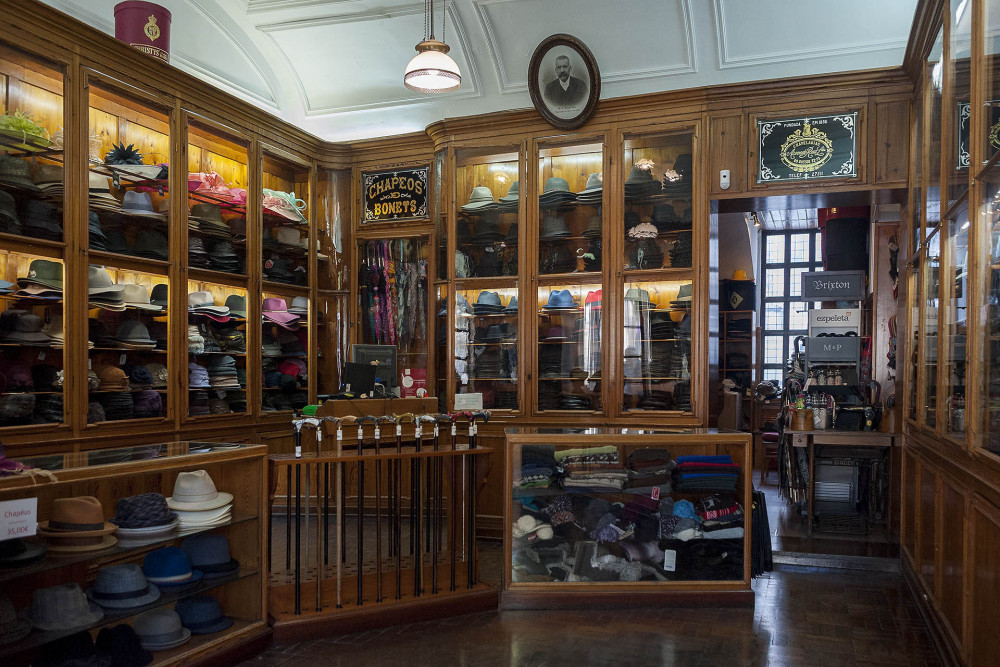 Products
& Services
Men and women's hats; walking sticks; handkerchief; umbrellas