The Shop
"Jewellery is the art that designs feelings", says Maria João Bahia. In line with this motto, pieces that stand out for their organic forms and materials in their natural state are particularly appreciated in this shop, and asymmetry is assumed (it showcases features several non-identical pairs of earrings); also, traditional artisanal methods, such as filigree, feature prominently. Now with a career lasting more than 35 years, Maria João gave up law to devote herself to jewellery, eventually achieving success in a world that was typically male: that of jewellers and goldsmiths. She has made exclusive pieces for Hermés, Pope Benedict XVI and Pope Francis, as well as for the commemorations of the 300th anniversary of Mafra Monastery.
---
The Bahia Jóias project has existed since 1985, initially located in Rua da Madalena. The Avenida da Liberdade space was designed by the architect Gonçalo Vilas Boas. The shop itself occupies the ground floor, above which are the atelier and workshop. The shop is renowned for its custom-made designs, i.e. it accepts and gives real form to very personal challenges and desires that customers can freely express in the shop.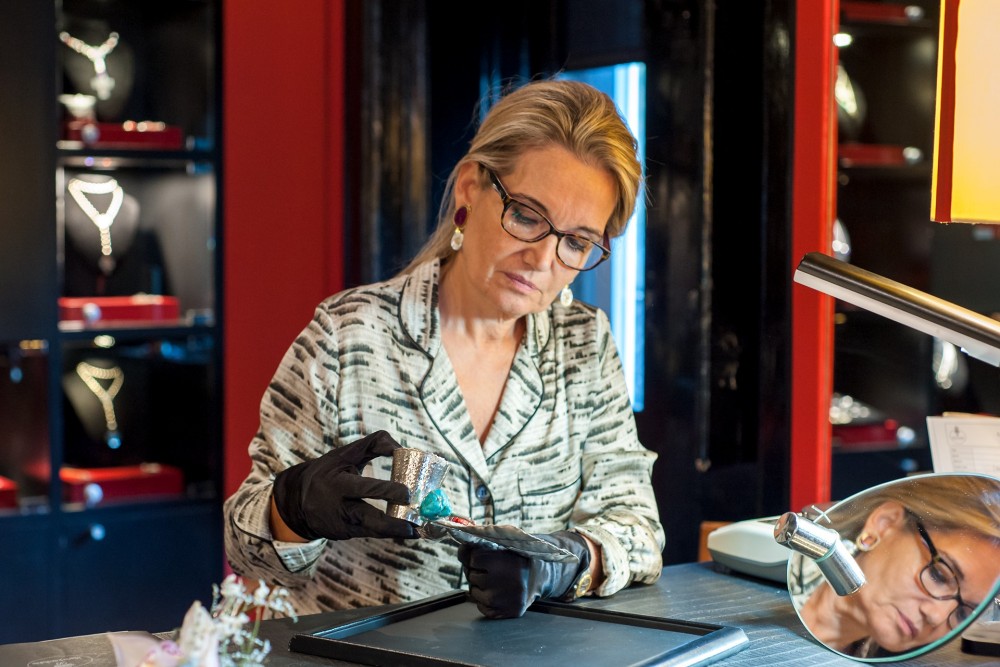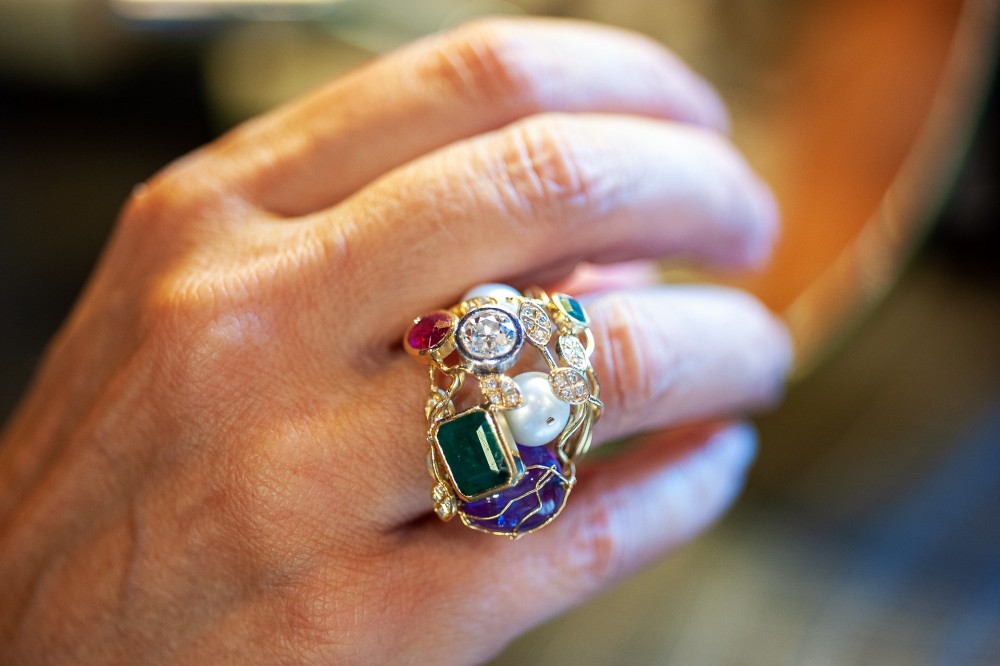 Products
& Services
Designer jewellery, gastro-jewellery, trophies, decorative pieces.