The Shop
As one goes up Avenida Almirante Reis, the variety of shops and businesses begins to tell a different story: that of a more diverse Lisbon, with traders from all over the world and the presence of the most diverse communities. Arroios is the neighbourhood par excellence for this convivial side-by-side living and it is here, on said avenue and close to Largo de Intendente, that Tabacaria Costa & Diogo has had its home since 1943. On an old photograph one reads "Cigarette Store – Domestic and Foreign Cigarettes", and the shop has maintained that activity, although back then it also sold stamps and stationery. At one stage it even sold fishing articles. Today it supplies cigarettes to the cafés, restaurants and other establishments in the vicinity.
---
It started out as an exclusively wholesale business, building a strong relationship with a lot of the local traders. Today it also retails cigarettes and tobaccos. It also features a showroom for coffee machines, but which are not for sale. In the late 1940s the space underwent certain modifications, which have been retained until today. On the exterior, the façade is decorated with a frieze in azulejo tiles featuring floral motifs. It was painted in the nearby Fábrica Viúva Lamego, which is also an Historic Shop.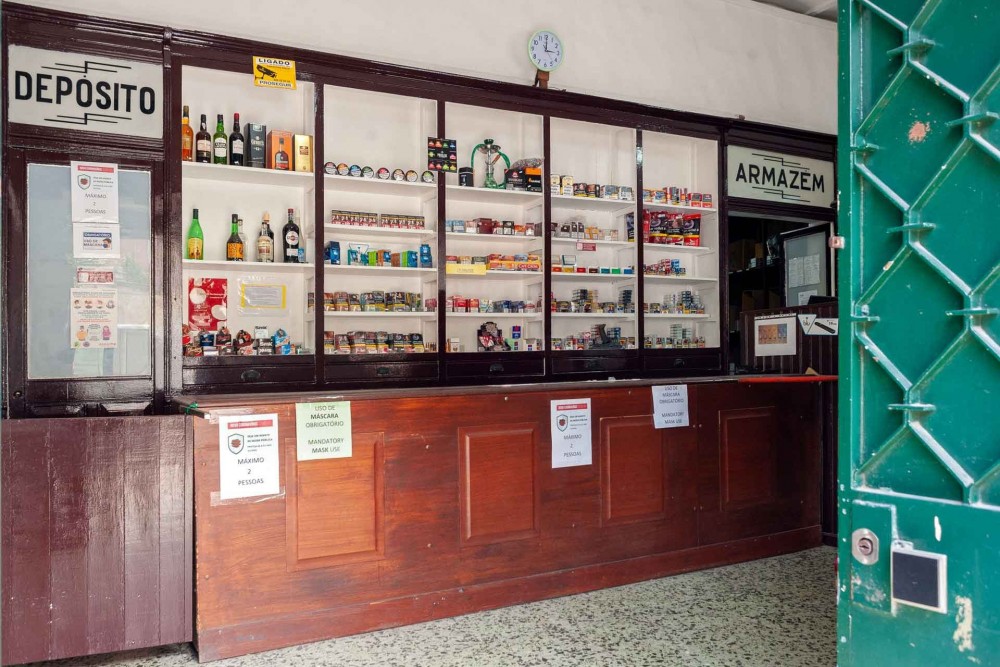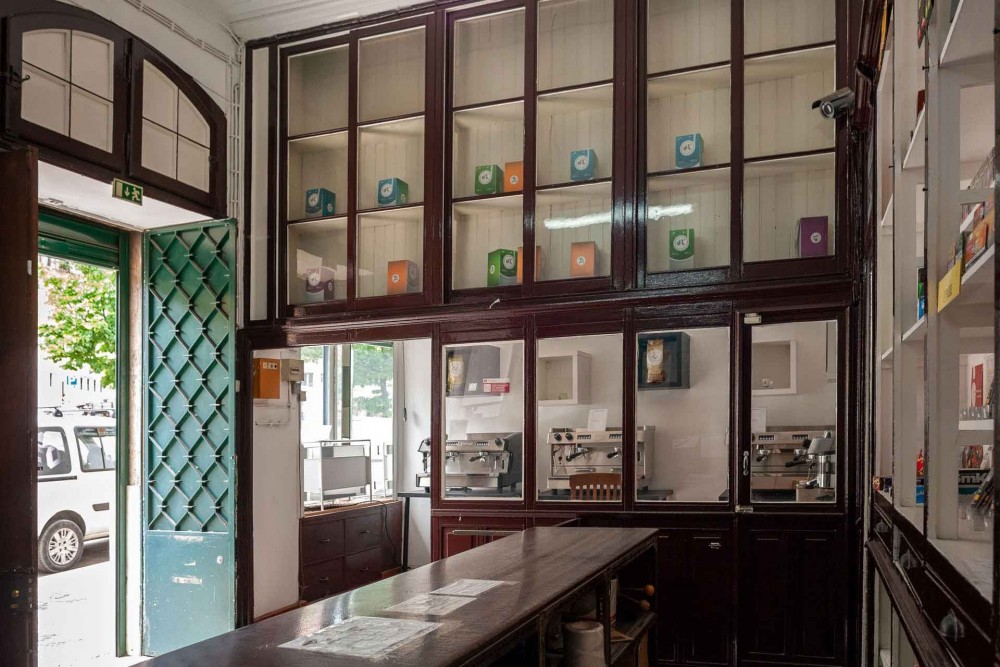 Products
& Services
Beverages, cigarettes and café.