The Shop
This tobacconist shop was once an obligatory stop for smokers and all those for whom tobacco and its paraphernalia were a good pretext for meeting, conversing and exchanging ideas – in short, spending time together. It was not only a stop but also a passageway, given that the long narrow corridor that characterises the shop's interior plan once connected Rossio and Rua 1º de Dezembro. Today the shop's walls are lined with smoking-related articles, such as cigarettes and cigars, as well as domestic and international newspapers and magazines. As one enters, do not be confused by the mixture of tourist souvenirs and press, notices for tours and cigarette papers, traditional cookery books and a humidor for cigars; this only reflects the attempts by many traditional shops to meet the demands of the growing tourist influx.
---
This passageway through which no one passes anymore is, for some, a shop they no longer enter. But what to see and marvel at is the long counter and the Brazil wood furnishings, the drinking fountain, the tiles and swifts by Rafael Bordalo Pinheiro, the painted glass and the ceiling paintings by António Ramalho. Don't forget to ask to see the unique cigar cutter, which is also an oil lamp, and watch a cigar being cut by the cat's tail. The back of the shop, along the corridor, once housed one of Lisbon's earliest public telephones, which had the advantage of being protected from the elements. The unusual installation featuring ceramic swifts on phone cables perhaps represents the desire for the telephone conversation to be held in the open air. Or perhaps it represents the open skies to ward off sadness.
As the poet Fernando Caldeira (1842-1894) wrote:
When I find myself unsure
No goal, no path, just a flaneur
As if by chance and surprise
My sadness overcomes me
And I go to Mónaco for a smoke.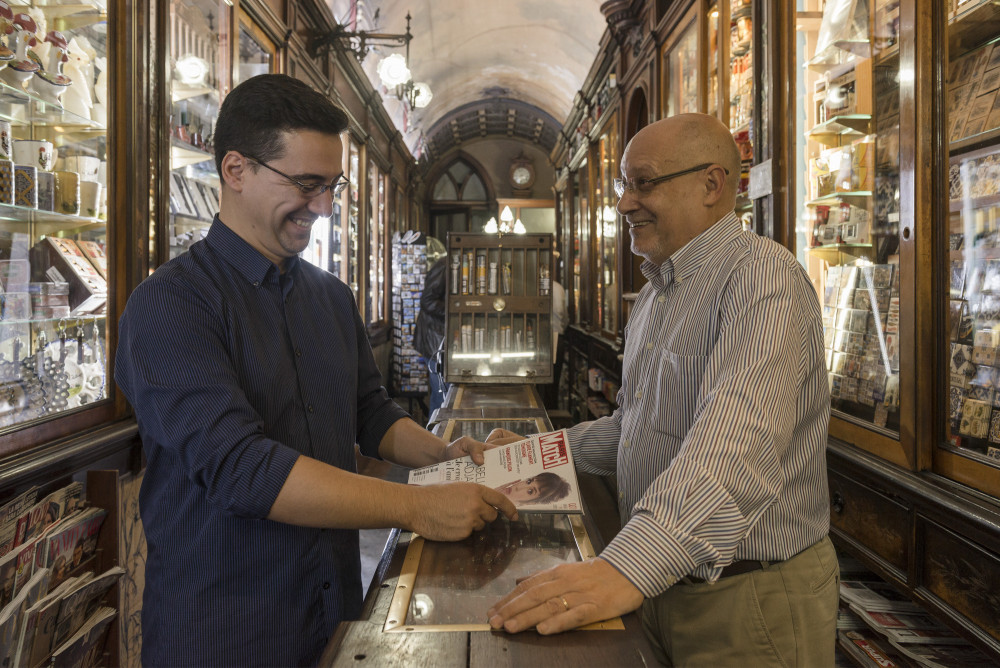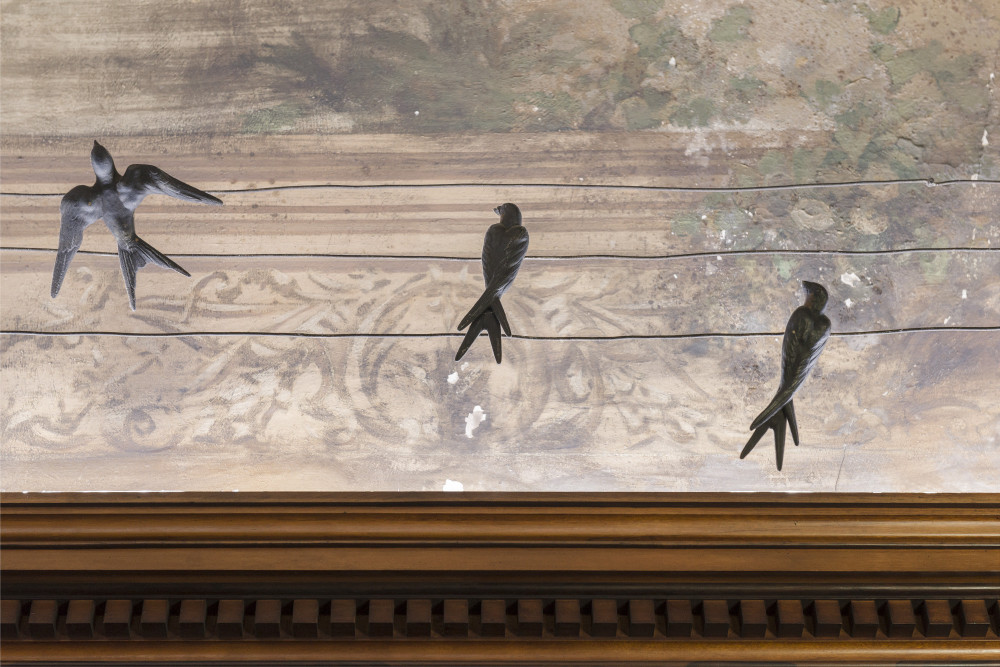 Products
& Services
Cigarettes/tobacco; press