The Shop
The Sancho Restaurant opened in 1964 under the management of the Gonzalez, Martinez & Carrera company. Before that, the address was home to a food and drinks establishment, O Silva. Despite supposedly taking its inspiration from Don Quixote de La Mancha and his constant companion, Sancho Penza, this is not a place to chase down mirages or combat giants that are in reality windmills.
---
The whole oasis of tastes and delicacies that one finds here are very real and served with the empathy and rigour that have placed this restaurant on the good dining and excellence guides of the people of Lisbon. Over various generations it has maintained a trusted following with sophisticated tastes, who come here for one of the many specialties – from the paella to the grouper cataplana, roast kid goat, shad or lamprey, when the latter are in season.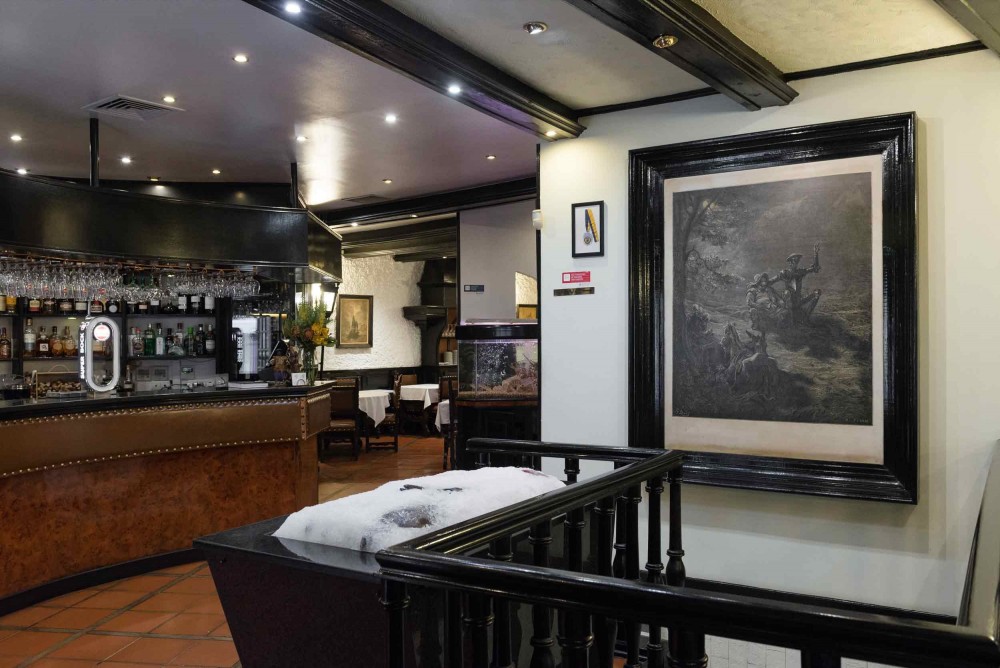 Products
& Services
Traditional Portuguese cooking.