The Shop
Of all of Lisbon's emblematic cafés, this is the one that takes us furthest back in time. Its beginnings are in the 18th century, when a number of Portuguese-Italians opened the first shop of this kind: Nicola in Rossio and this coffee house, Martinho da Arcada, which experimented with a number of names before deciding on this one. When it opened in 1782 it was called Casa da Neve and sold drinks and ice. There followed a number of management and name changes – Casa de Café Italiana, Café do Comércio, Café dos Jacobinos, Café da Arcada do Terreiro do Paço – until, in 1829, a new owner, Martinho Bartolomeu Rodrigues, gave it his own name. Some years later da Arcada was added to distinguish the café from another one of the same name the same owner had acquired on Largo de Camões, which today is a branch of BPI bank. Café Martinho played an important role in the cultural and social life of the city; it was an obligatory stop for many artists and intellectuals, reminding us of the importance and value of safeguarding that which, like Martinho da Arcada, has withstood the test of time. Still today it is common to witness confusion between the two different Cafés Martinho.
---
For two centuries this Martinho – Martinho da Arcada – provided meals and relaxation to government members, businessmen and artists. All kinds of meetings and salons took place here, until the café became a second home to its most famous patron: Fernando Pessoa. There is still a table reserved for him there, which has become a hallmark of the house and the most requested table, plus a number of framed memories on the walls. It was here, in autumn 1935, that Pessoa and Almada Negreiros had their last coffee together, days before Pessoa's death.

Other tables feature homages to other prominent figures from Portuguese life and its arts: Eduardo Lourenço, José Saramago, Júlio Pomar, Manoel de Oliveira and Ruy de Carvalho. When questioned about the inexplicable absence of a female thinker or artist, the owner guarantees that 2017 will, finally see the inauguration of a table dedicated to a great Portuguese woman. This late recognition also reflects part of the history of cafés and salons in Lisbon and the decades-long struggle it took to make room for female opinions therein.
Until then, one can enjoy the house specialties: fresh fish, clams, rice with duck, bacalhau or a Martinho steak (with a creamy coffee sauce), which can be washed down with wines from all over the country. If you're in more of a hurry, next door – the door leading to the small café to the left – is renowned for its little custard tarts.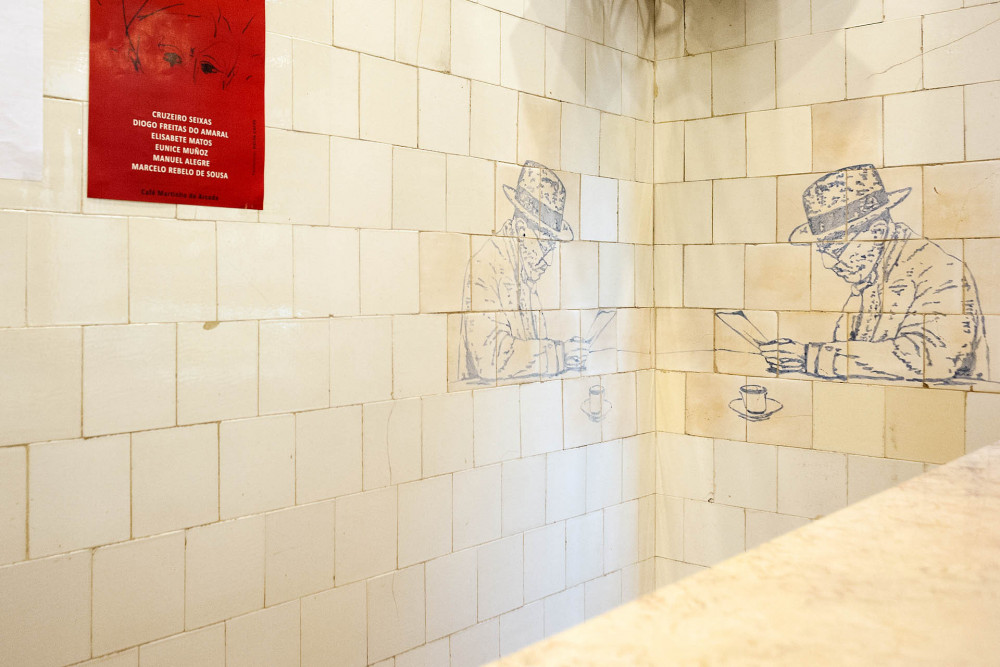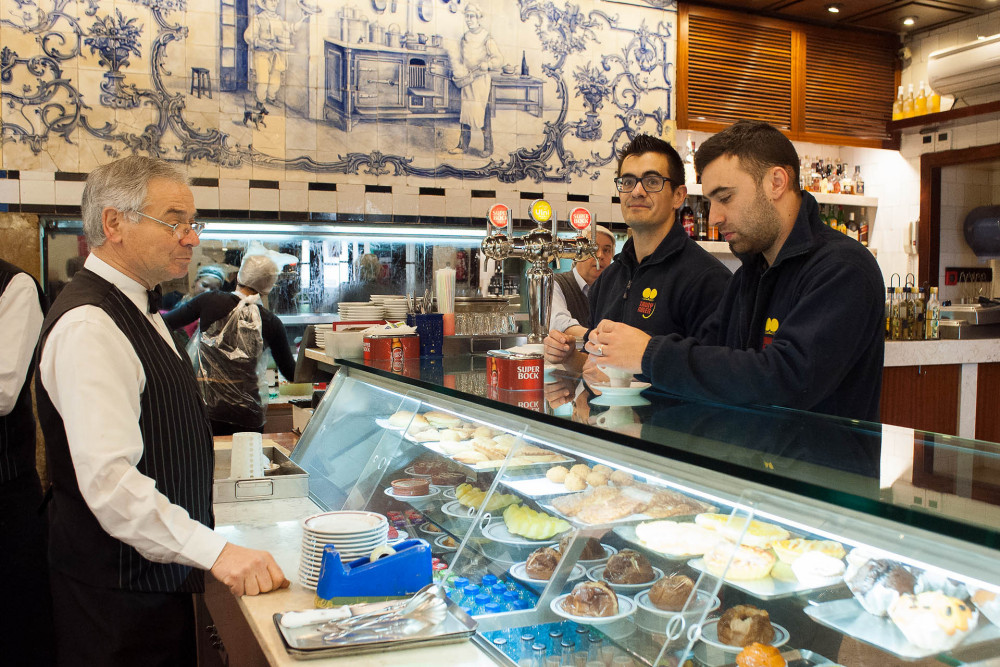 Products
& Services
Café/Restaurant