The Shop
The Sunday ritual of going for a walk in the sun in the gardens of Belém and then enjoying a pastel de nata (custard tart) is engraved on the memory of many a Lisbon family. If not, then it is the variant of a late afternoon spent watching the colourful water light show and then going for a pastel. Another version would be a visit to the nearby monastery before having a pastel. And, a more recent option, taking in an exhibition or performance at CCB and ending the evening with a sweet little custard tart. Indeed, the Belém pastel goes well with practically every activity in Belém; it seems to dust our best memories forever with icing sugar and cinnamon. And don't believe anyone who says "just the one". Everyone knows you can never have just one.
---
The history of the establishment began with the liberal revolution in 1820 and a polemical eviction. In 1834, the country's convents and monasteries were closed and the clergy evicted from them. It was precisely one such evictee, who, after leaving the Hieronymite Monastery in Belém, began selling his custard tarts in a sugar cane refinery next to the monastery. The recipe must have gone down well with many customers, as in 1837, the Pastéis de Belém bakery as we know it today was founded.
The recipe has been passed down from master baker to master baker without it ever having left the "Workshop of the Secret". Is it the custard? Or the flaky puff pastry? The place itself adds to the mystery, as does the legendary box, a long hexagonal shape, in which the tarts are packaged to take away, providing the perfect excuse to buy not just one, or two, or… Everyone knows that filling the box with six tarts means they fit perfectly into each other and arrive at the destination wholly intact and ready to be devoured in an instant, an instant that always seems inconceivably short.
"What, they're all done?"
Good thing someone thought of buying two boxes...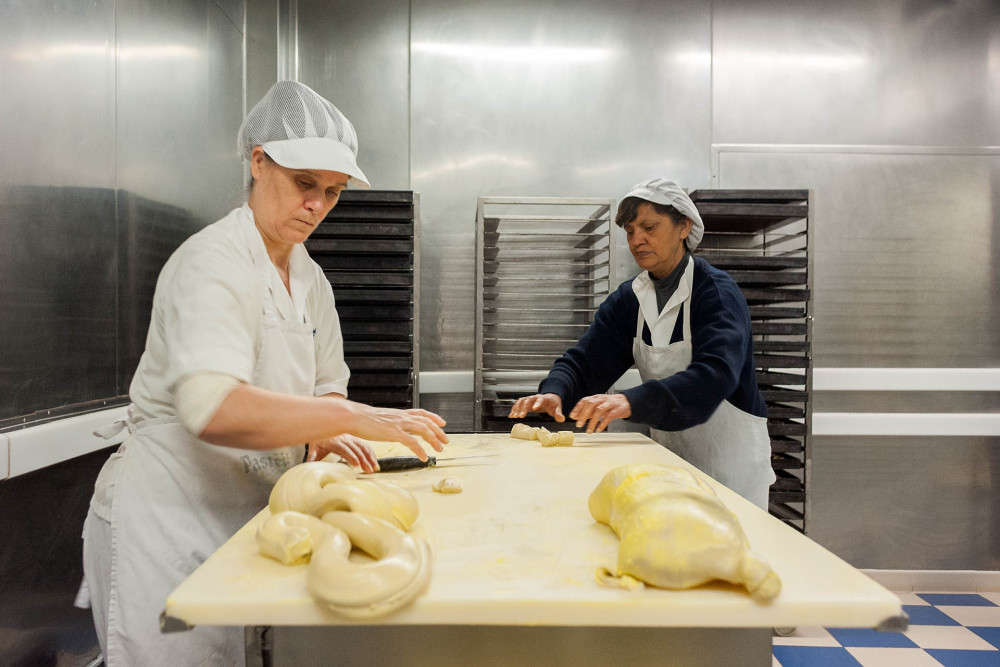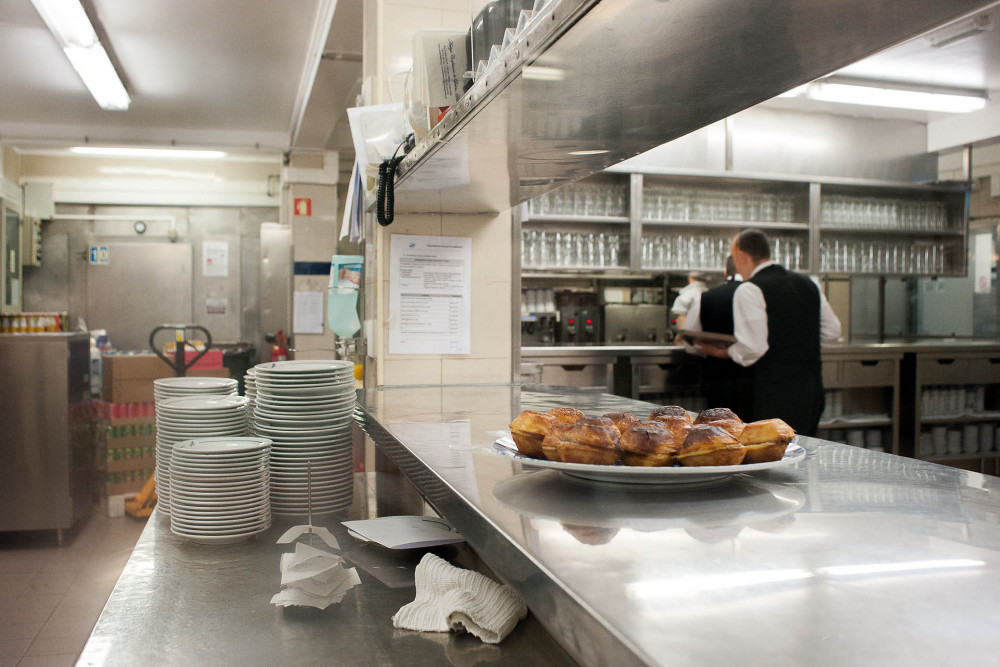 Products
& Services
Patisserie, own production