The Shop
A Carioca was founded in 1936 by Isidoro Teixeira, who shortly afterwards opened another of Lisbon's Historic Shops – the Pérola do Chaimite in the Avenidas Novas district. A Carioca remained in the same family until 1993, when it was purchased by the coffee roasting firm, Negrita Cafés. The coffee the shop sells is roasted at the Negrita premises in Anjos, where even a special blend bearing the name A Carioca is roasted. For these obvious reasons, coffee is the main reason to visit this shop: it stocks single-source coffees from around the world and its own special blends, such as "Arábica Timor", "Carioca", "Expresso", "Presidente" and "Tavares". The last of these was created in collaboration with the owners of the famous nearby restaurant, also known as Tavares Rico. The blend is currently not commercially available, but, who knows, maybe one day in the not-so-distant future one will be able to order a "Tavares" café after dining in the establishment of the same name. In the meantime, one can just walk up the street to the São Roque kiosk, which stands in Largo Trindade Coelho, and enjoy a bica (espresso) from the "neighbour down the street".
---
The house blends have recently also been made available in capsules, making it just as easy to drink Carioca coffee at home as when out and about. Teas are another of the shop's strengths, including Portugal's own brand, Gorreana, from the Azores. Since 2020 you can also enjoy Vegan Custard Tarts, combining innovation and tradition. If that is not enough, then why not take in the shop's interior itself – the Art Déco design, the old coffee grinders, the wooden panels painted with motifs alluding to coffee and tea, not forgetting the excellent service – all good reasons for a visit. The painted panels reflect a taste for Oriental themes that was very much en vogue in the 1920s and 30s – chinoiseries, meaning artistic evocations of Chinese culture in western art. Given that tea is one of the shops mainstays, it is entirely fitting to evoke its Asian origins.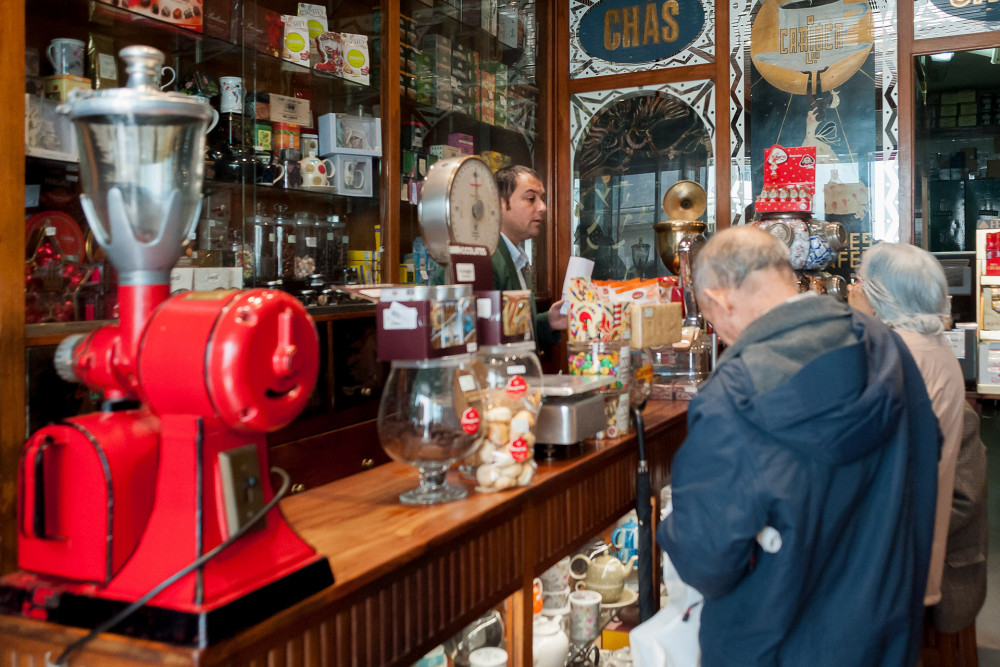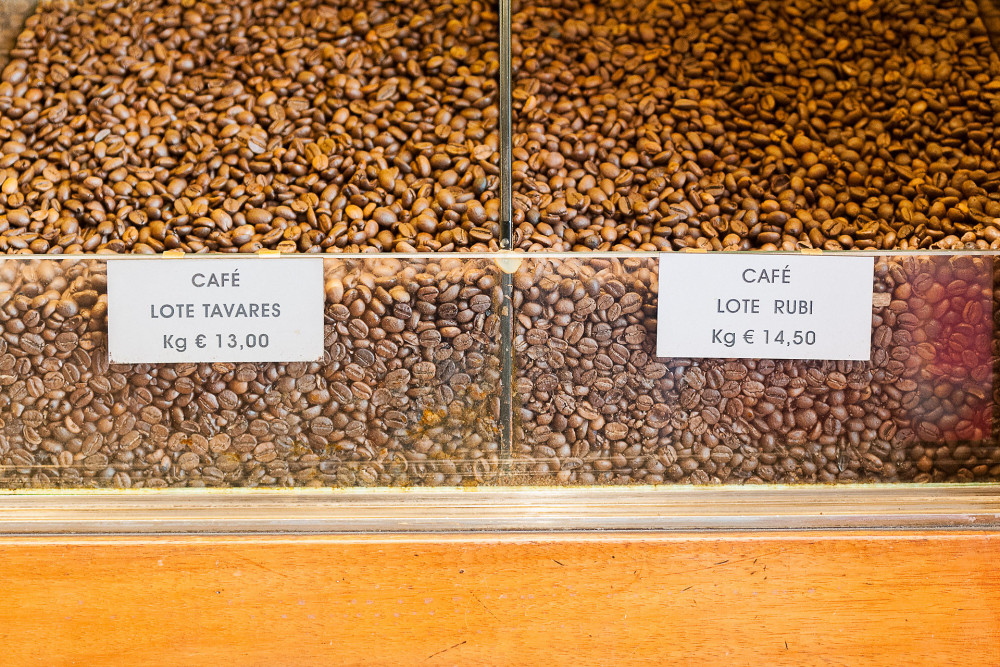 Products
& Services
Packaged and loose teas and coffees; coffee grinders; diverse coffee-makers (balloon type, mocha pots, French press, etc.); cups and saucers, mugs; teapots; and all utensils necessary for making the best tea or coffee;
Manufacture of Vegan Custard Tarts certified.
Organic Chocolates, Kombucha, Hot Chocolate, Cappuccinos, Macchiato, Galão, all in Vegan version.