The Shop
Back when having tea was a more ceremonious ritual consisting of lots of elements, Casa Pereira da Conceição was the place that had them all.
A look around the shop reveals furniture in the Louis 16th style, complemented by old coffee grinders and scales.
Behind the counter a number of drawers store the different coffees, the personalized combinations to the customers' tastes. But if you don't know much about coffee, you can trust the workers here, if not only to watch them grind the coffee and become enveloped in the rewarding aroma
More recently, Casa Pereira da Conceição invites you to try the famous soft eggs from Confeitaria Peixinho and the traditional Raivas from Aveiro.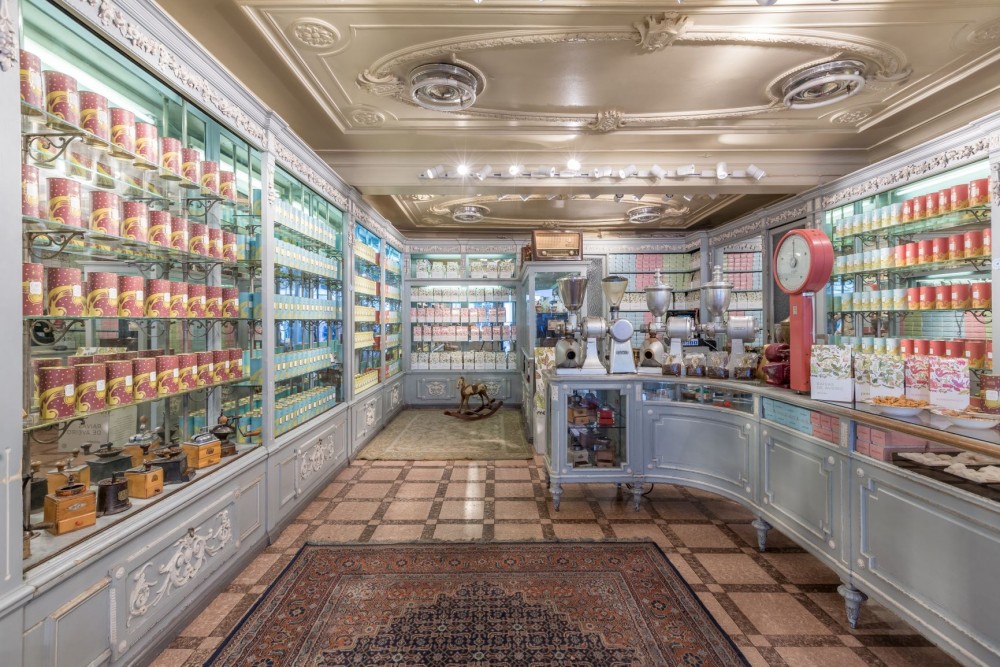 Products
& Services
Coffees; coffee making machines and accessories; soft eggs and Raivas from Aveiro.