The Shop
In 1934 a shop with the name A Mariazinha opened in the Baixa Pombalina district of central Lisbon; the name was an homage to the daughter of the founder, Jerónimo Coutinho. That shop closed some 40 years ago. A second Mariazinha, had since moved to a prominent site in Alvalade between Avenida da Igreja and the neighbourhood's market. This was in 1957. Paulo Manso, the current manager, took control of the business in 1992. Teresa and Paulo, mother and son, have worked there for 30 years. They have watched the neighbourhood and the purchasing habits change over the years, but what remains the same is more important: loyal customers that always come back, and the shop itself, which is practically unchanged.
---
It is still the only shop in the neighbourhood specialising in the sale of teas and coffees. The various coffee blends are all original and made in the shop, but the Lote Extra blend is the most well-known. The coffee is ground when you buy it, which gives the shop that characteristic smell that most people love; an aroma that you can take home with you if you buy some of the precious beans.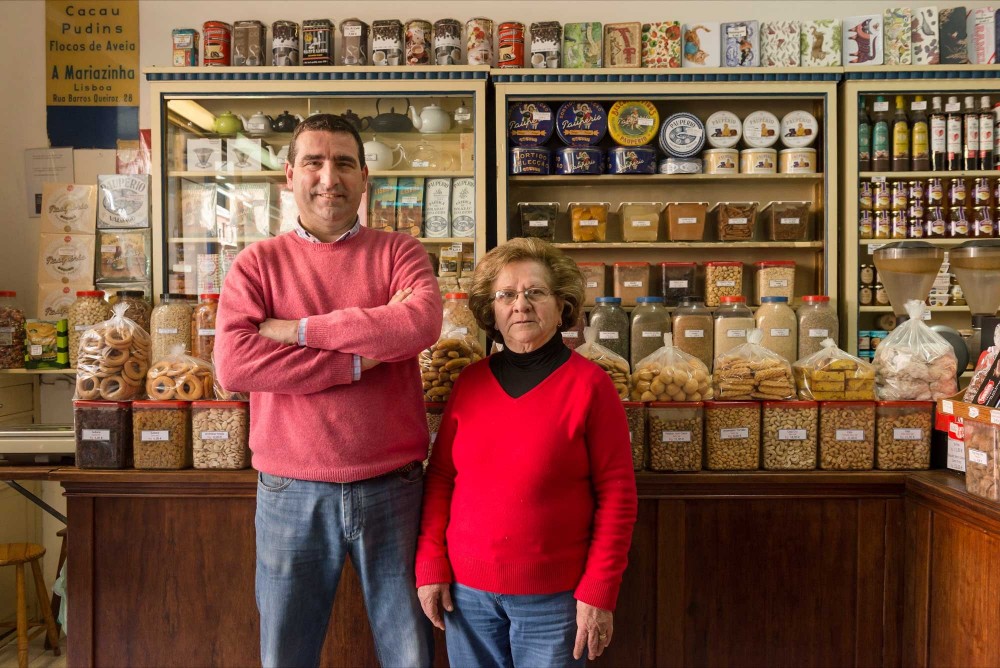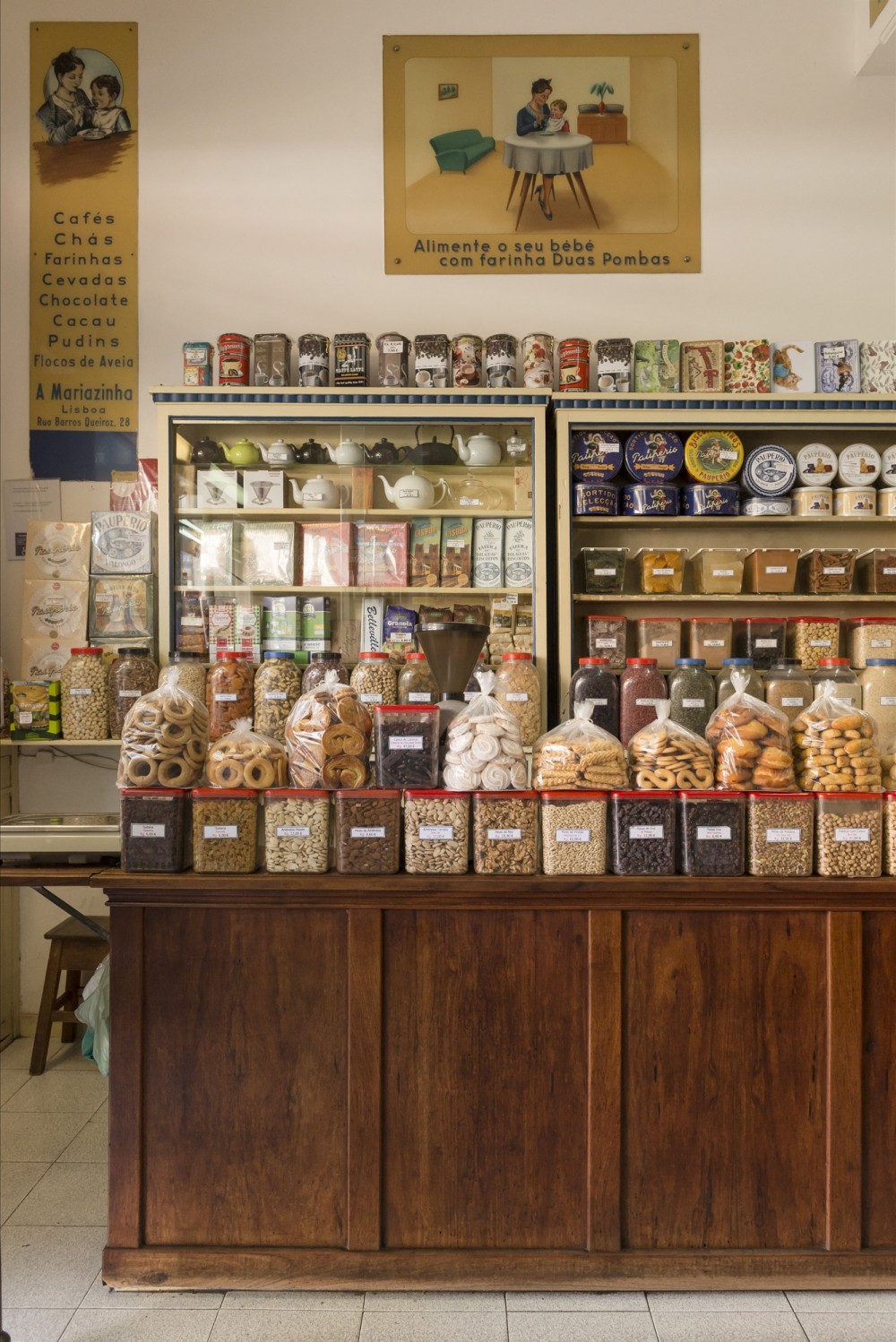 Products
& Services
Coffees, teas, chocolates and sweets, dried fruits and crystallised fruits, flours.