The Shop
The Tapetes de Arraiolos Trevo company was founded in 1967 by the married couple Henrique Prata and Sílvia Custódia. Today she continues the company work, together with her second husband, Augusto de Sousa Pinto. The shop space underwent some alteration work in 1993, to a design by the architect Jorge Frias de Magalhães. The shop interior extends to three areas: the ground floor; an upper floor which is totally dedicated to a display of the products; and the basement, which houses a repair workshop and a design archive with more than 2,000 patterns.
---
The Arraiolos carpets sold here are made by embroiderers and carpet makers in the Beira Alta region, using fine woollen yarns made in Portugal. By using a specialised technical team, the shop works towards making sure their mastery does not die out. Carpet designs can be based on a classical and traditional 16th century pattern, but also on a modern, contemporary look. The customer can also choose his own carpet, picking from the vast archive of patterns. Trevo not only sells carpets, but also provides repair and cleaning services.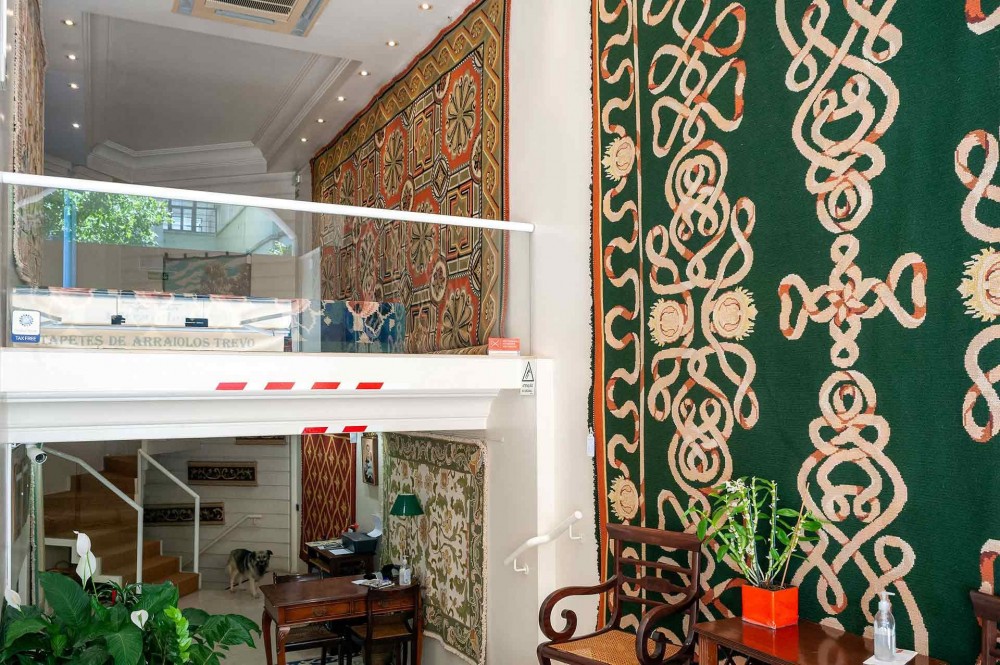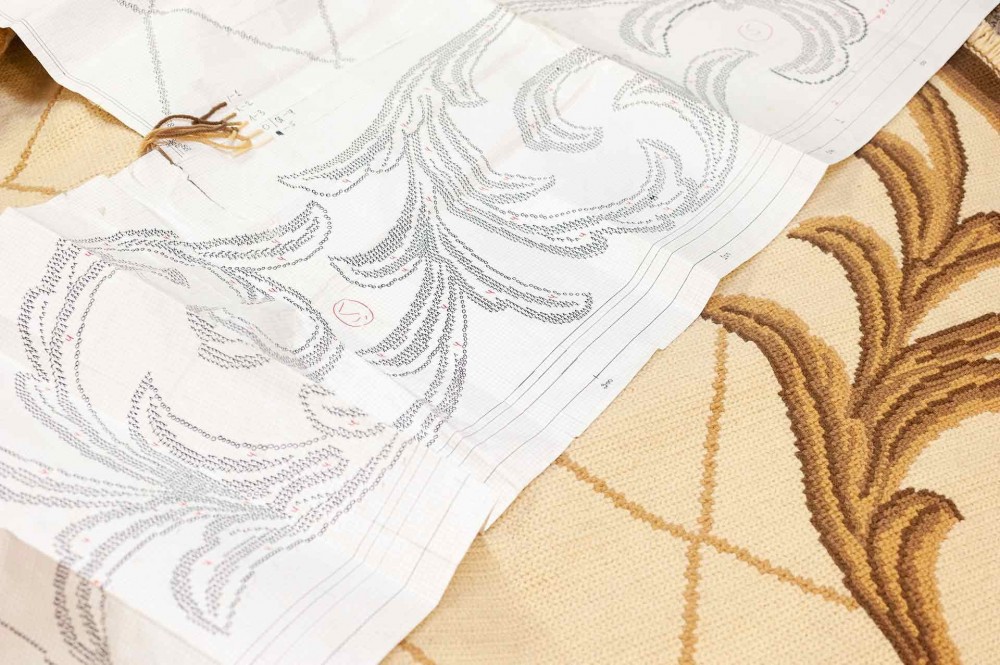 Products
& Services
Restoration studies and services for Arraiolos carpets.