The Shop
Founded in 1986 in the former premises of the Camisaria Tufão, this project had already been quite successful in a space in Alvalade and was later to replicate that success in Amoreiras. In the shops, under the brand name "Teresa Alecrim", Teresa Carrusca and her daughter sell a line of products conceived by them that build on the quality of the domestic textiles industry – but with more modern designs. The shop has thus become a kind of repository of the whole imagery of the Portuguese home, using traditional and original items to create an idea of a memory that can be reduced to one common denominator: the home.
---
All this is done with particular attention to detail and quality of materials. Within this domestic imaginary there is room for a whole panoply of products, all entirely made in Portuguese factories: bathroom textiles, bedding, kitchen textiles, textiles for babies, hand-embroidered tablecloths and accessories – embroidered bags of dried lavender, teapot cosies, swaddling clothes for babies, and more.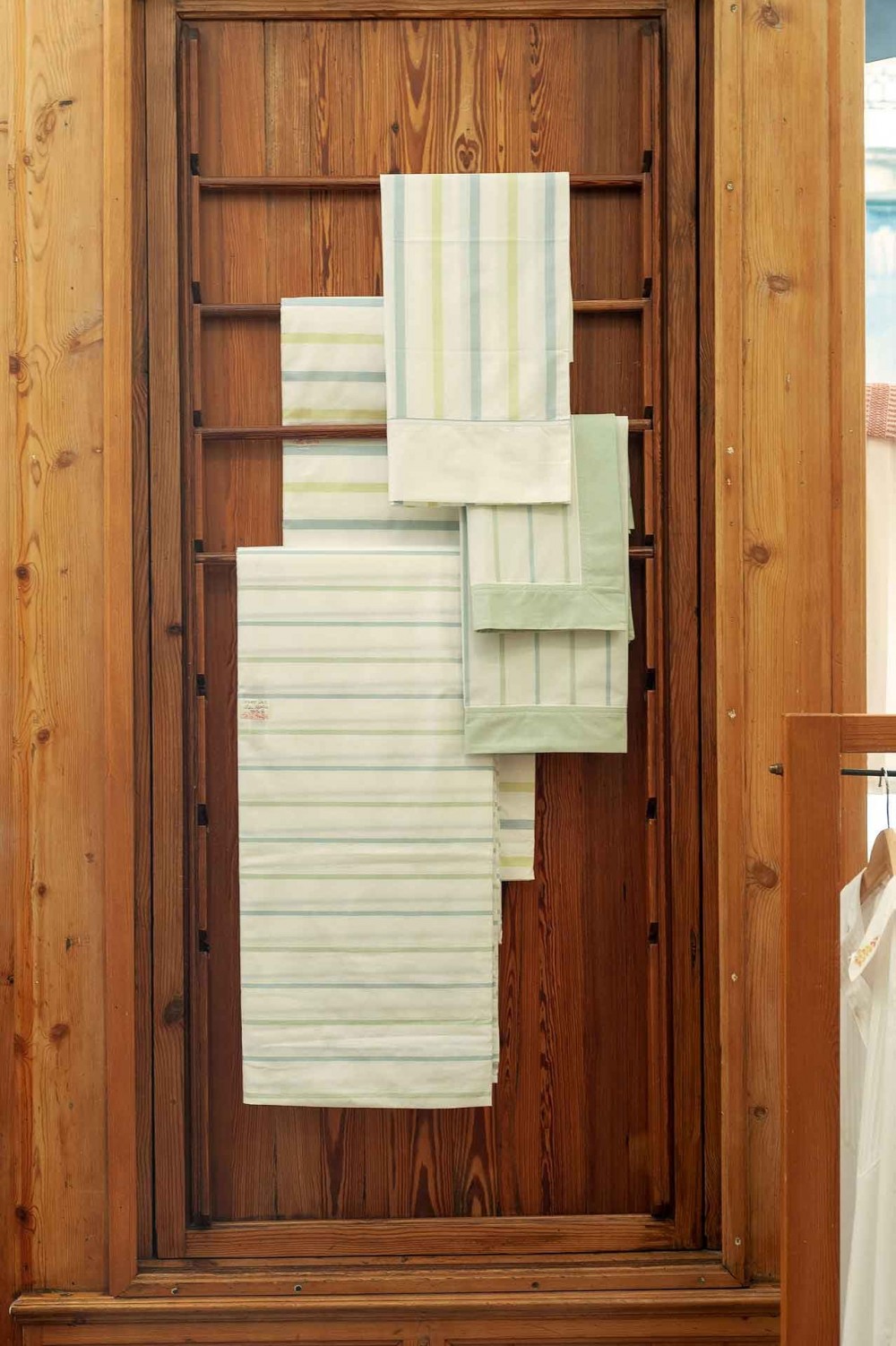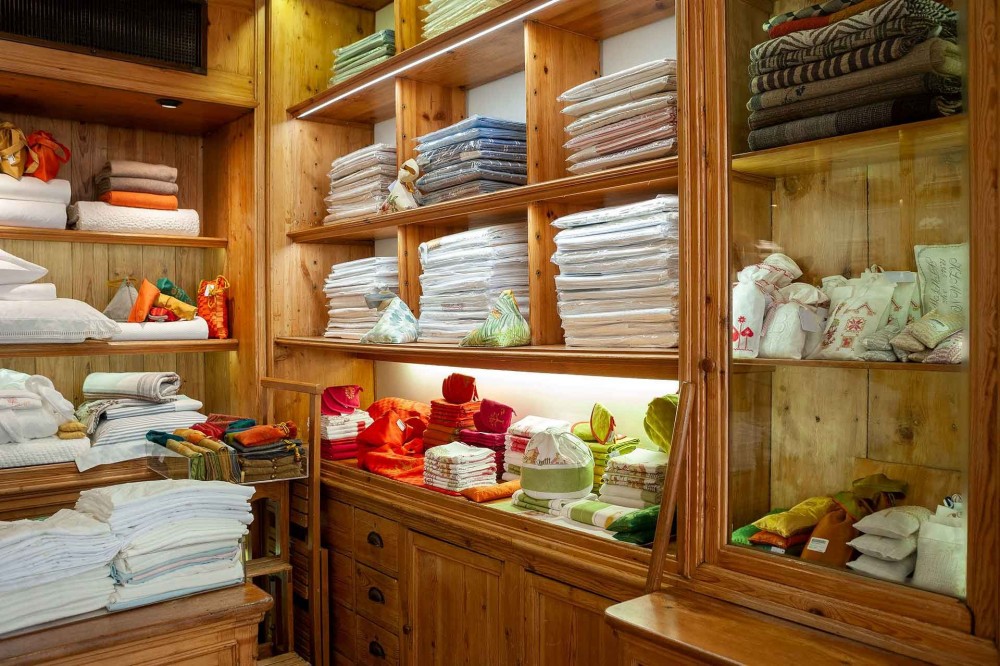 Products
& Services
Bedlinen, kitchen textiles, bathroom textiles, baby's clothes, sleepwear, blankets/throws and textiles for the dinner table.