The Shop
Walking along Rua da Conceição with one eyes on the ground, in between tram tracks and the disoriented feet of tourists, one will find the word retrozaria (old Portuguese spelling) or haberdashery shop spelt out in constrasting dark and light stone on the Portuguese paving. A look up at the façade confirms that one is at the Adriano Coelho shop. In 1912, Adriano Coelho gave his name to this shop, where he went on to sell wools, threads, buttons and lace, in this street dedicated to this particular trade. His family sold the business in 1979 to two employees, who remain the owners today.
---
Since the beginning, the shop's motto has been: "Where things are cheapest, the assortment is the largest, and everybody comes to buy." In addition to the retail business, the shop also does repair and recovery services, mostly small jobs that are carried out in the small workshop in the back. It used to produce its own wool (sold in skeins) and had its own brand. Today the shop manufactures zips and costume jewellery which are then sold in the shop.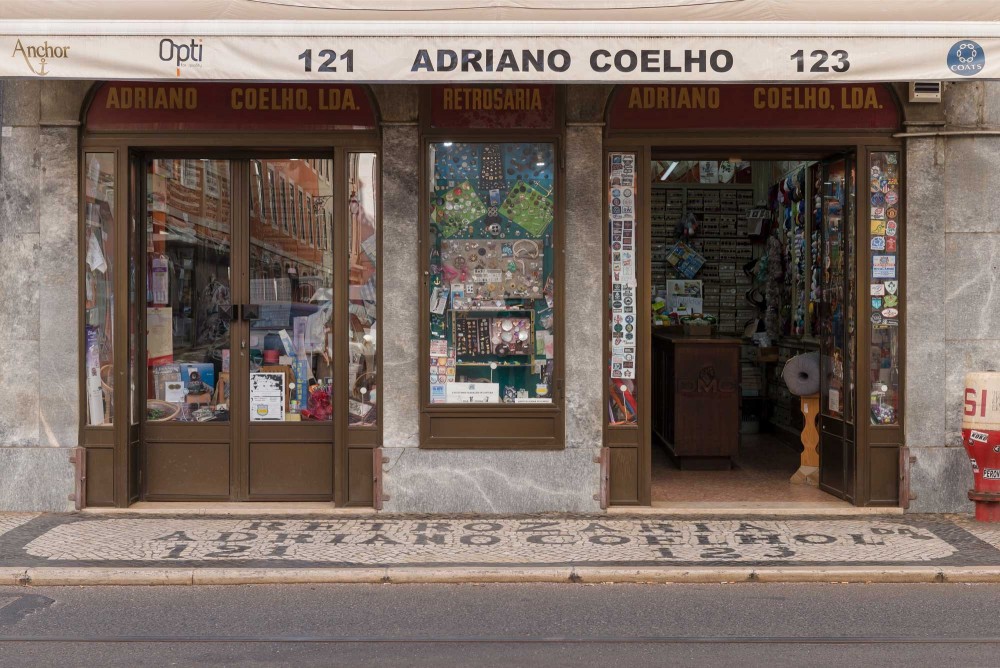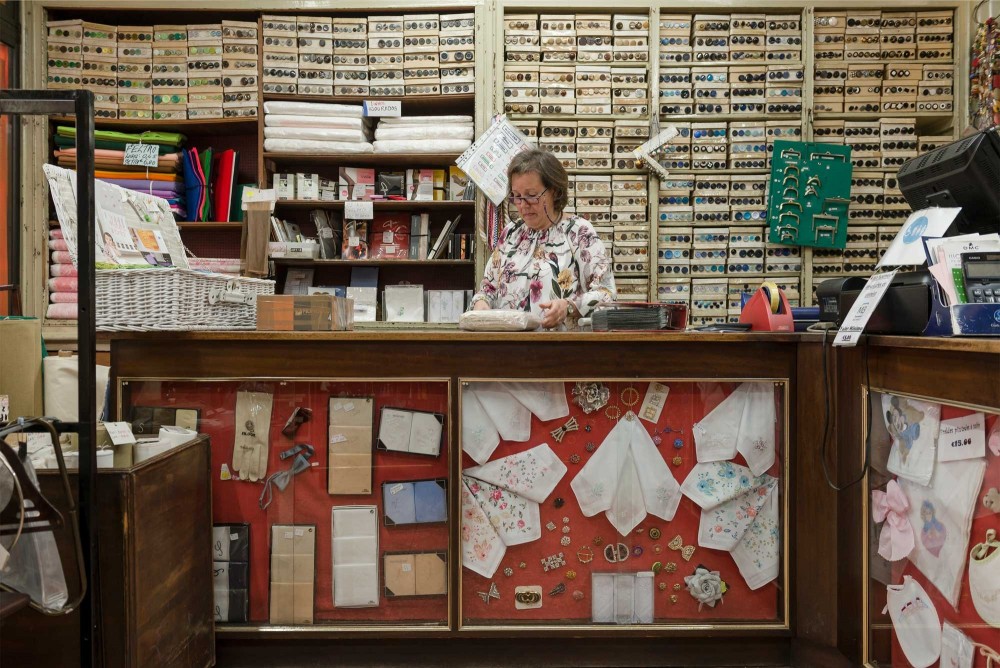 Products
& Services
Haberdashery articles: wools, threads, buttons, lace, embroidery, zips, studs, embroidered appliqués, decorative trimmings and garlands, fringes, needles, cords, canvases, frames for embroidery/cross stitch, emblems, articles for garment makers, articles for handicrafts, etc.