The Shop
"This is from a factory that closed down 15 years ago. You won't find these trimmings anywhere else," Alfredo Ricardo, owner and shop assistant for more than 60 years, explains to a customer. The year 1898 is the furthest back documental records for the shop go, but it is known that the shop existed before that date. It is the oldest haberdashery store in this street, after so many of them have closed. That means decades of service to Lisbon's citizens, with all types of emblems, pleats, tassels and buttons, as well as countless other items required in dress-making, decoration and repair.
---
The documental records include a book of creditors from 1909 to 1918. Here one can find references to in-coming and out-going products from and to other haberdashery stores in the vicinity, showing that there was a system of collaboration. Instead of being competitors or rivals, they worked in synergy with each other. It is still so today, according to those in the business.
The shop remained in the hands of the family of the founder, Alexandre Bento, until 1998, when it was purchased by the current owner, Alfredo Ricardo, who had already worked there for many years.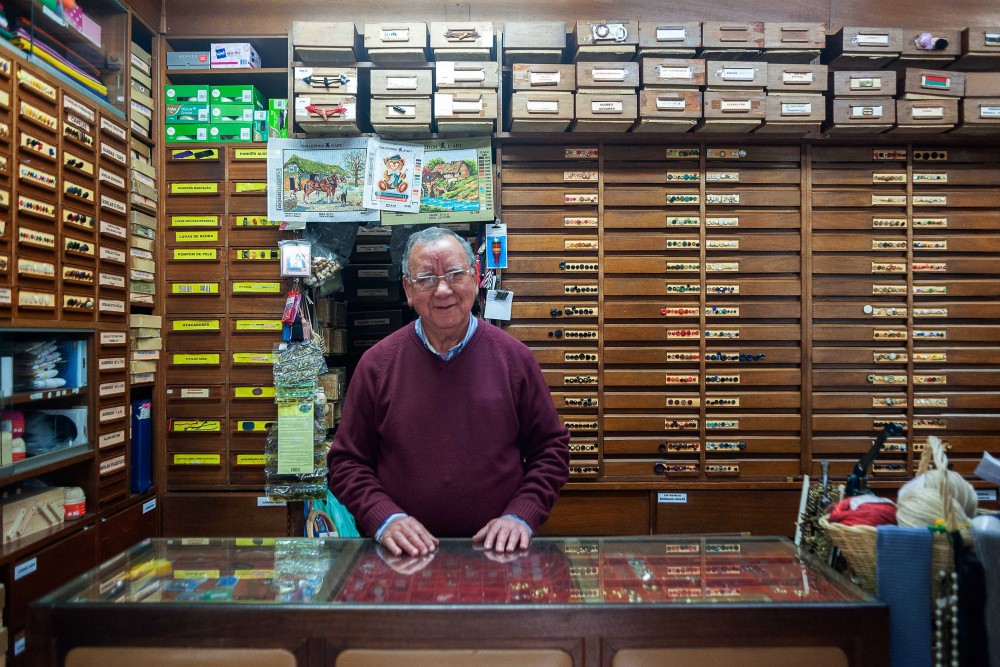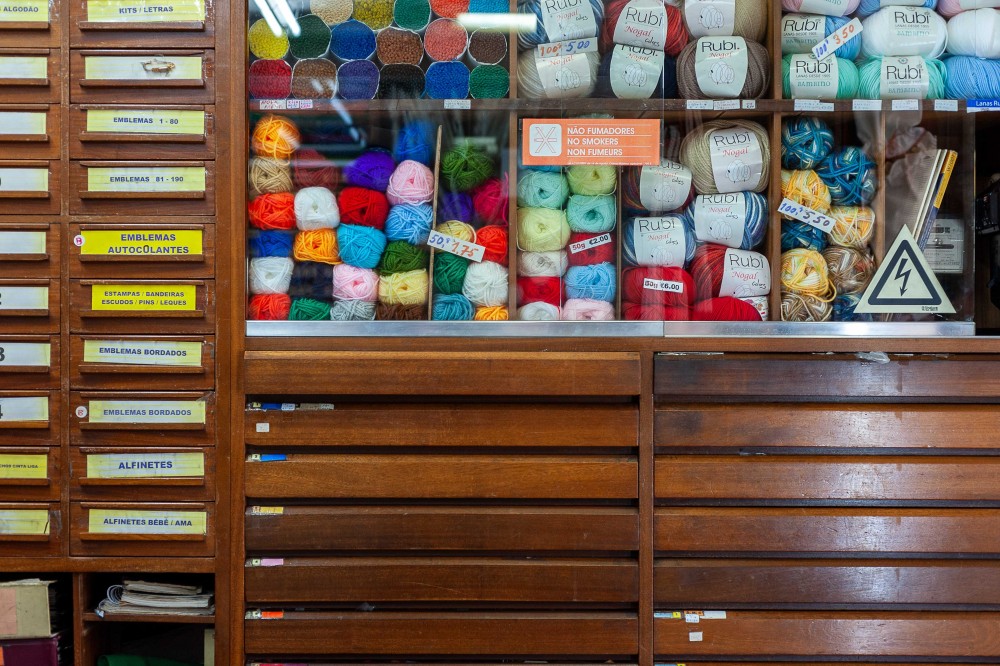 Products
& Services
Haderdashery items.