The Shop
The phrase written in white letters over the window tells us the most important thing we need to know about this shop: "making friends for more than half a century". It was once known as the Retrosaria Barateiro de Roma and sold ready-to-wear garments, fabrics and home textiles. In 1961 it became Auri Retrosaria, occupying a space in a quiet street parallel to Avenida de Roma. It is a neighbourhood shop that prides itself on the close and friendly relationships it maintains with its customers and the sharing of experiences.
---
In addition to being a haberdashery store, it is also a meeting place and a school. Various courses are given here: crochet, macramé, sewing, embroidery and knitting. The emphasis is very much on enjoying the craft and togetherness, and one important aspect of the space is testament to that: the long table where customers (or friends) of all ages can sit. Spontaneously, or every Thursday afternoon for a get-together and snacks.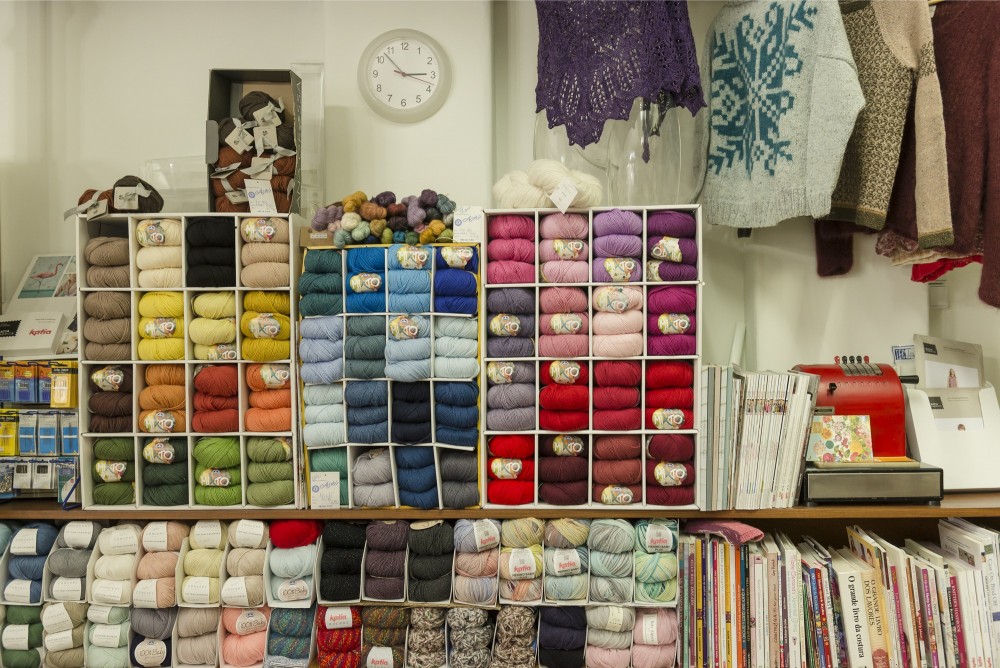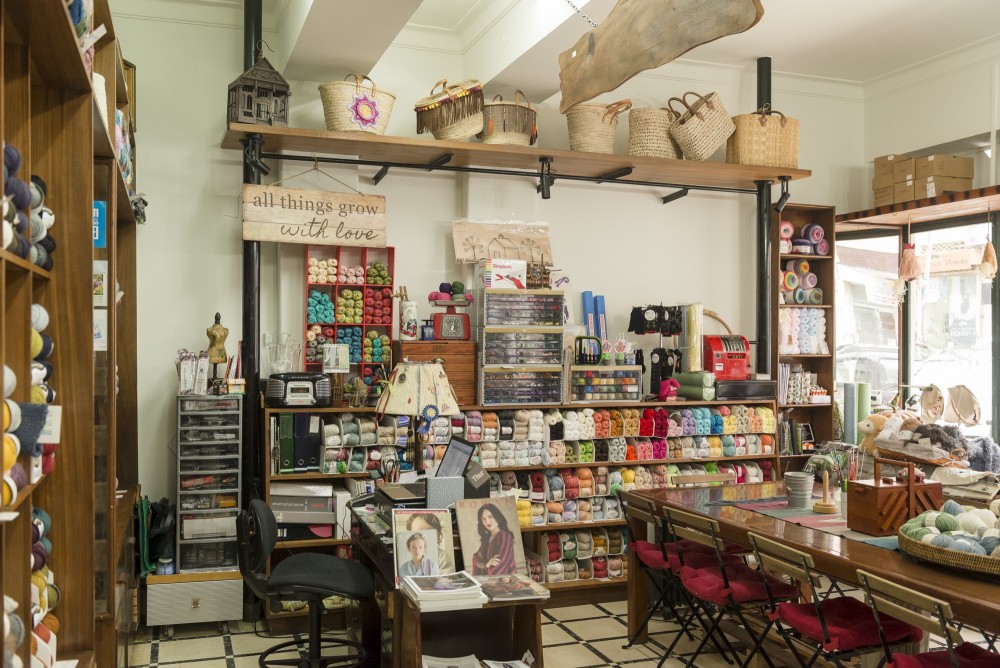 Products
& Services
Haberdashery, fabrics, home textiles, handicrafts, knitting yarns.