The Shop
The life of Américo Marques is pivotal to appreciating this shop. In addition to founding this antique bookshop, he was the father of the current owners, Margarida Leite and Cristina Veloso. The life of these two ladies was marked by their father's dedication and passion, so much so that the intensity of the shop's founder has become theirs, which can be seen in the enthusiasm they have for the story behind each item in their store. It is more than a family business; it is a treasure trove they inherited and are willing to defend and protect at all costs.
---
The shop opened for business in 1956 but moved to its present premises in 1990. The Pombaline building was at the time home to the Âncora liqueur factory, a fact that is highlighted by the display of bottle labels still for sale. The shop adapted to the existing space without any works of note, retaining and indeed highlighting the original stone arches and Pombaline azulejo tile-clad masonry. Here one can find a souvenir or a book for just a few euros or invest in an antique or very rare work, a signed first edition and other pieces that will increase in monetary value over the years.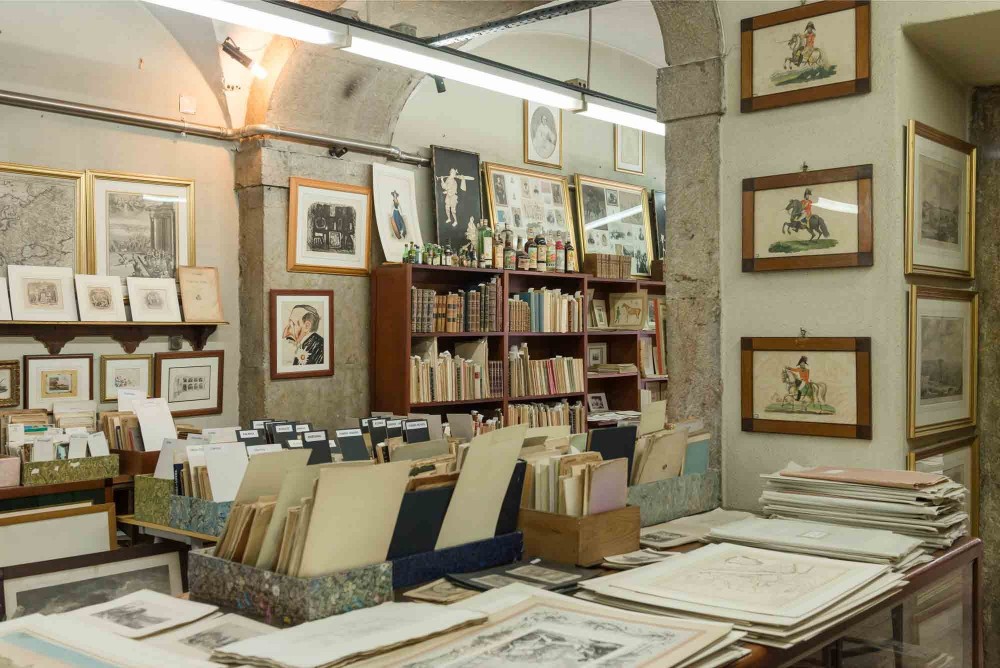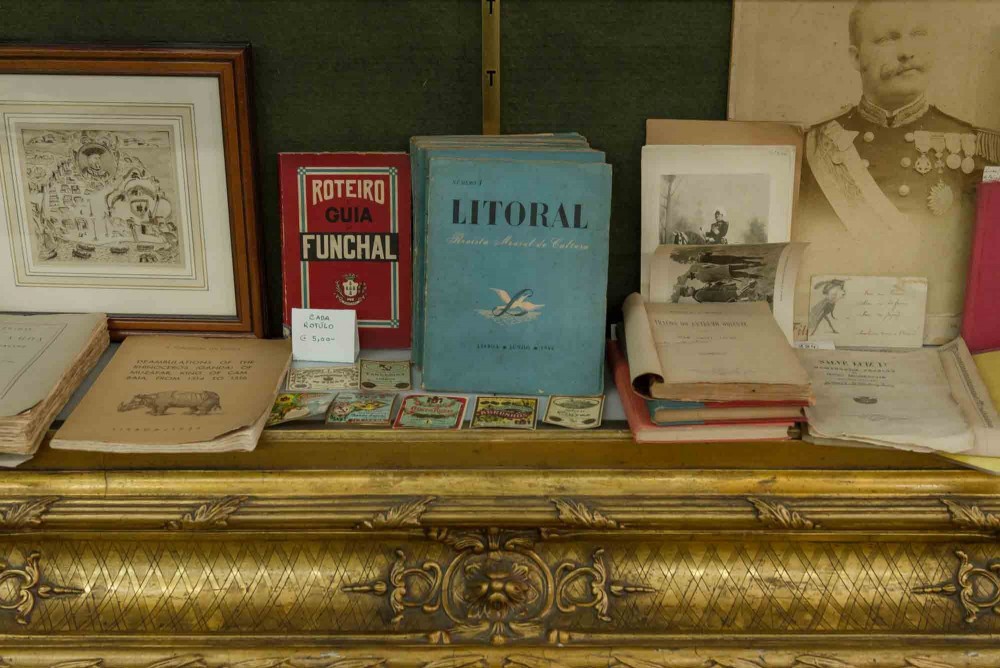 Products
& Services
Select old books, manuscripts, autographs, etchings, maps, labels from the Âncora factory, magazines, postcards, curiosities.