The Shop
Carlos Guerreiro began learning the bookbinding trade at the age of 13 under the master Diogo Noronha, who later invited him to join his workshop. When he was 18, he went to work for the national archives at the Torre do Tombo where, over a period of 20 years, he restored and bound hundreds of old books. He also worked at the Jesus e Costa workshop and gave training courses. In 1981 he took over a workspace in Rua de São Boaventura that had been founded 40 years earlier by Celestino Matias, whose machines and tools he also inherited. It is here that he carries out his various work projects: simple and luxury bookbinding, gilding with fine leaf gold and foil and the restoration of old and rare books.
---
He distinguishes himself through the exemplary service, research and advice he provides to private customers and national and international institutions. People from the most diverse fields contract his professional know-how, particularly antique booksellers, but also renowned writers, designers, architects and chefs. There are few specialists left in Lisbon still committed to the trade of binding, gilding and restoring books. Carlos Guerreiro is one of the city's last surviving artisans in this field.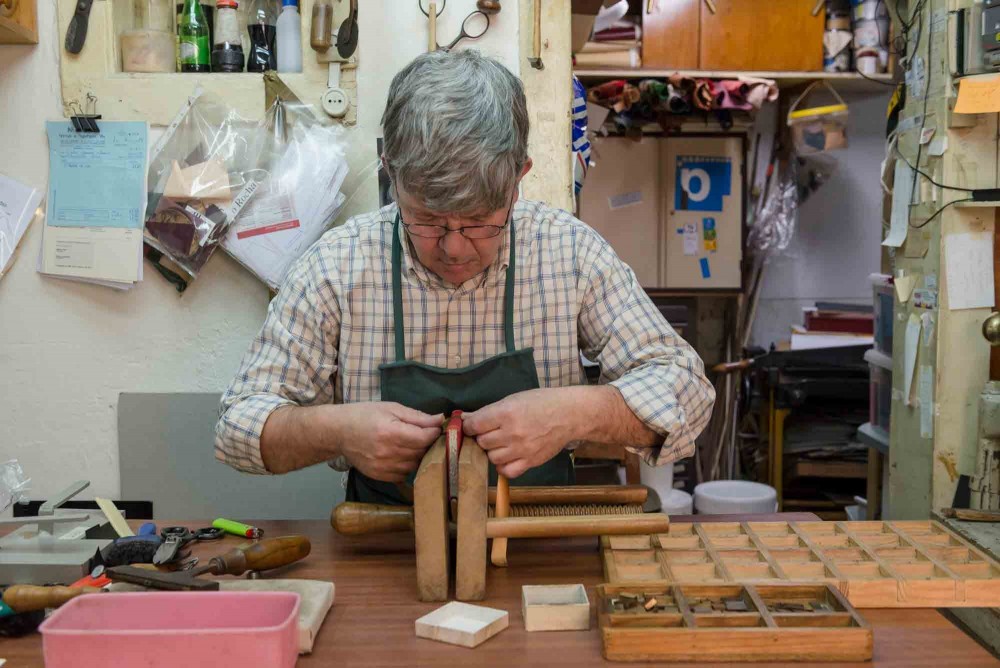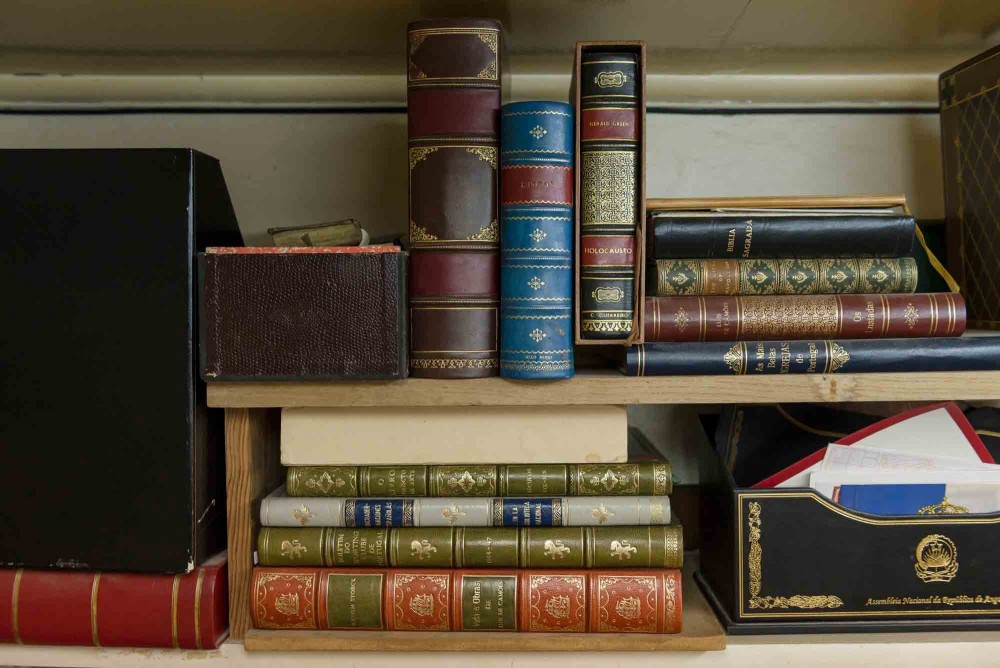 Products
& Services
Bookbinding, gilding and restoration of old and/or rare books. Other types of work carried out: portfolios, document boxes and menus.