The Shop
A Provinciana has all the best characteristics of a tasca (tavern): the informal atmosphere and good, cheap food that is served quickly. One can add to this the nice service and, something unmatched by any other tasca in Lisbon, an unusual collection of clocks. They were all made by Américo Dias Fernandes, who bought the business from its Galician owners in 1988, a year in the city's history that was marked by the great Chiado district fire.
---
The restaurant has existed since 1930, managed by José Gonçalves Esteves and later by his widow, from whom Américo Fernandes bought the business. Fernandes used to work nearby, at A Ginjinha (Espinheira), which is today also a Historic Shop. At the counter, while a group of friends arrive and order three penáltis (shot measures of wine) in a manner that reveals friendship with the boss, one notices that the restaurant has maintained the tradition of serving wine directly from the barrel. The barrels are also a leitmotif from the decoration and communication elements, a nod to Fernandes' passion for working with wood.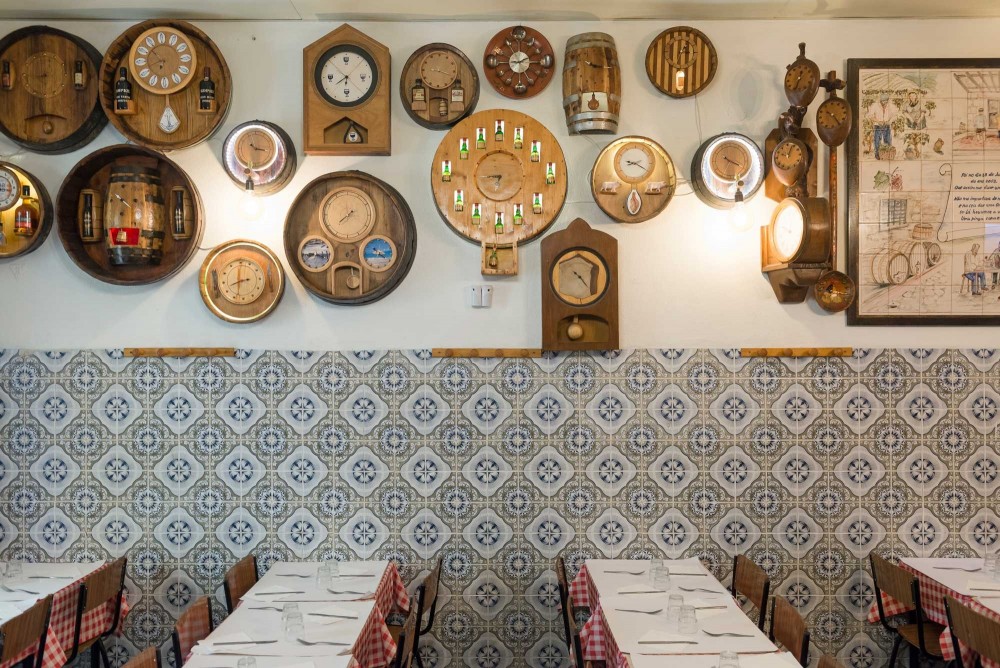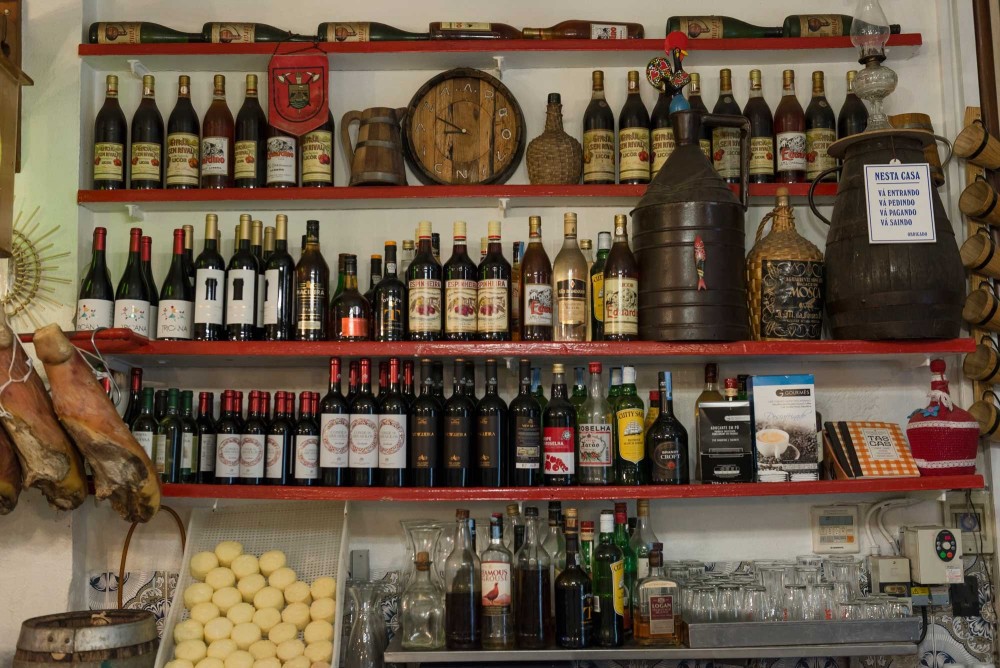 Products
& Services
Wines and traditional snacks and savouries.