The Shop
 Another "pearl" for the collection of gems that are Lisbon's Historic Shops. This pearl makes up a string with the Pérola do Rossio and Pérola do Chaimite. And it is another example of a Historic Shop away from the city's historic centre, located, as it is, in Rua Nova de São Mamede between Príncipe Real and Avendia da Liberdade. The street connects two important expensive and luxurious thoroughfare in the city, where the Pérola da São Mamede endeavours to keep the custom of the corner shop alive – and the memory of a "neighbourhood life" that the two large arteries may not have lost, but certainly experience in a different way. The regular customers continue to come for the personalised service. When one enters the shop, the cheeses and chouriço sausages immediately attract attention. Most of the produce sold in the shop is Portuguese, fruit being the most frequent purchase.
---
We cannot say precisely when the shop opened. What we do know is that the owners, Celestino and Maria Almeida, a couple both over 80 years of age, have been here for more than 50. The shop first had premises at another building in the same street; it moved to number 19 in the 1930s. The wooden shop furnishings were brought from the original shop and were probably there since its now obscure origins. Everything inside is like it always was – the marble counter, the weights for the antique shop scales, the scale pans used for weighing tea and the metal wine measurer. Even modern brands and the various new articles that inevitably find their way onto the shelves are framed in a style from a previously known world: Red Bull costs only 1 euro and 10 cents, but the beautiful handwritten paper sign identifies it as "coca cola".
---
On one of the many display cabinets between countless rows of shelves, all of them full of colourful products and brands, a sign reads: "NO CIGARETTES ON TAB" in the same pretty handwriting in which all the prices are written. Any other purchases on tab are entered into a little book that is filled with the names of customers and their telephone numbers, lists of products and diverse notes, all in the same handwriting. Once an exceptional local grocery store, the Pérola de São Mamede gradually lost its leading role as due to changes in the consumer habits of the local residents, but also due to changes in the life of the neighbourhood.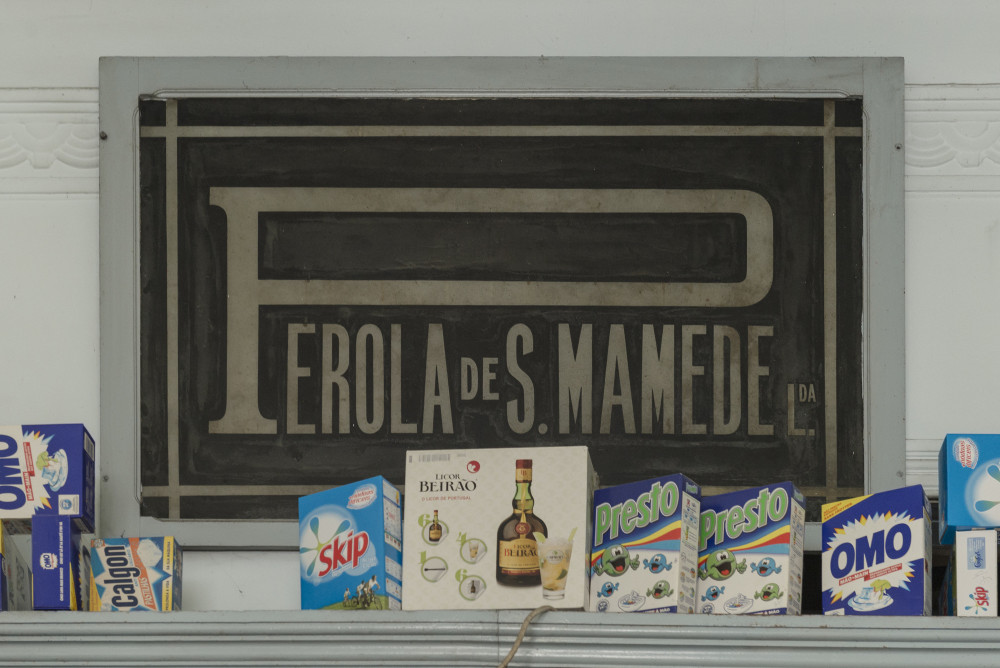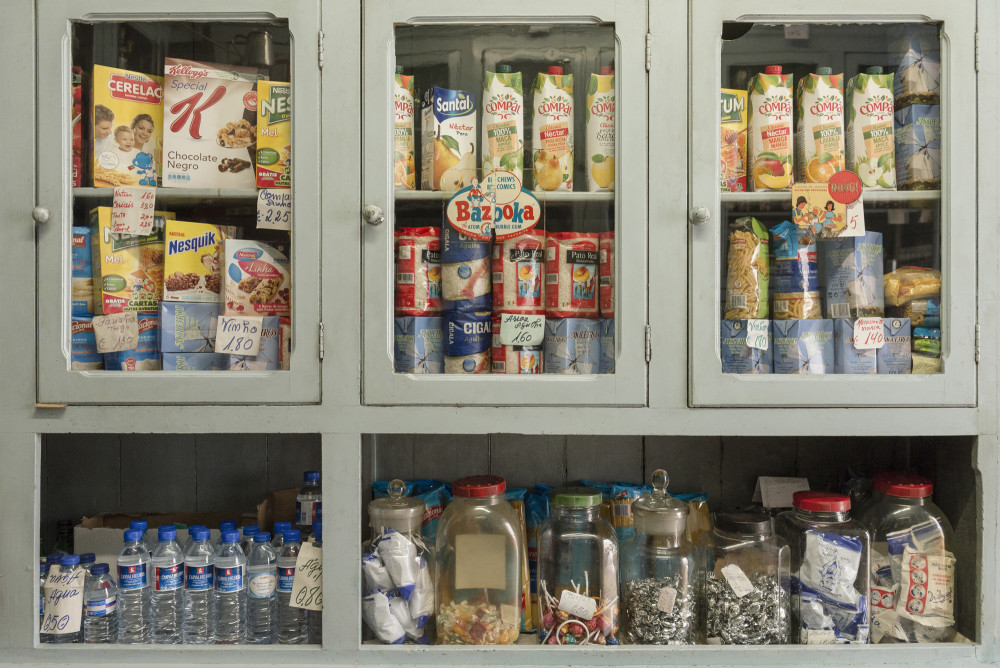 Products
& Services
Food and drinks; fruit and vegetables