The Shop
Renowned for the quality of its judiciously selected products and for its service, Casa Xangai is the kind of shop where older customers now come to dress their children and, perhaps one day, their grandchildren. In 1953 Caetano Soares da Fonseca became the first member of the Mega family to rent the space, which has remained in the family's hands ever since, deciding to keep the name of the previous business: Casa Xangai. Before that, the space had been home to a tailor's shop. The name may have remained the same, but the assortment was changed to baby's trousseaus, children's wear, underwear, socks and stockings, and handkerchiefs and scarves. The unusual handkerchief with calendar, for example, is one product that customers come back for year after year. As well as certain brands, such as Laranjinha for children's clothes or Falke or Hanro for adult underwear. The latter has the particularity of being a Swiss brand but made in Portugal.
---
The clientele is the house's treasure, with the same passion in service afforded to both the anonymous customer and public figures, including members of the Portuguese royal family. For very loyal customers the shop keeps personalised records, offering the type of service that, when an item arrives the owner knows will please a certain customer, they call them up and let them know. It's a dedication that is dying out. In other words, what is particularly valuable in many of these Historic Shops, and in this one, does not stand out at first sight, or is even invisible: personalised service, with commitment and dedication.
What is immediately visible is the shop's ample and luminous interior and the view through the shop's windows to Avenida da República, one of the city's main thoroughfares constantly undergoing renovation and renewal. This elegance and luminosity owes much to talent of the architect Norte Júnior, who designed some of the most noteworthy buildings in this part of Lisbon. In Casa Xangai, the design of the façade with its ample shop windows, the light-coloured wood, and the modern pared-down lines of the furnishings reflecting the transition from Art Déco to Modernism are particularly worthy of note.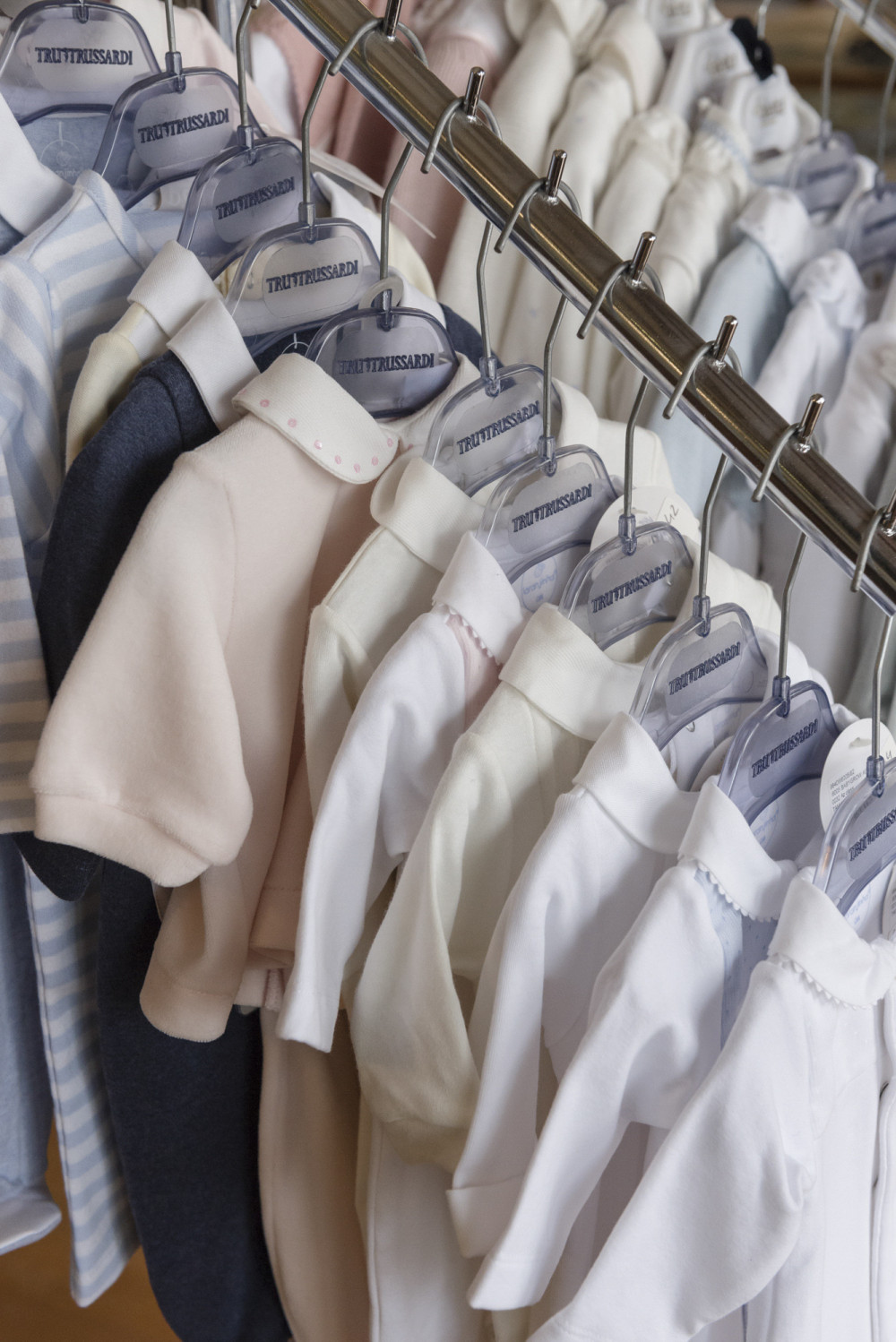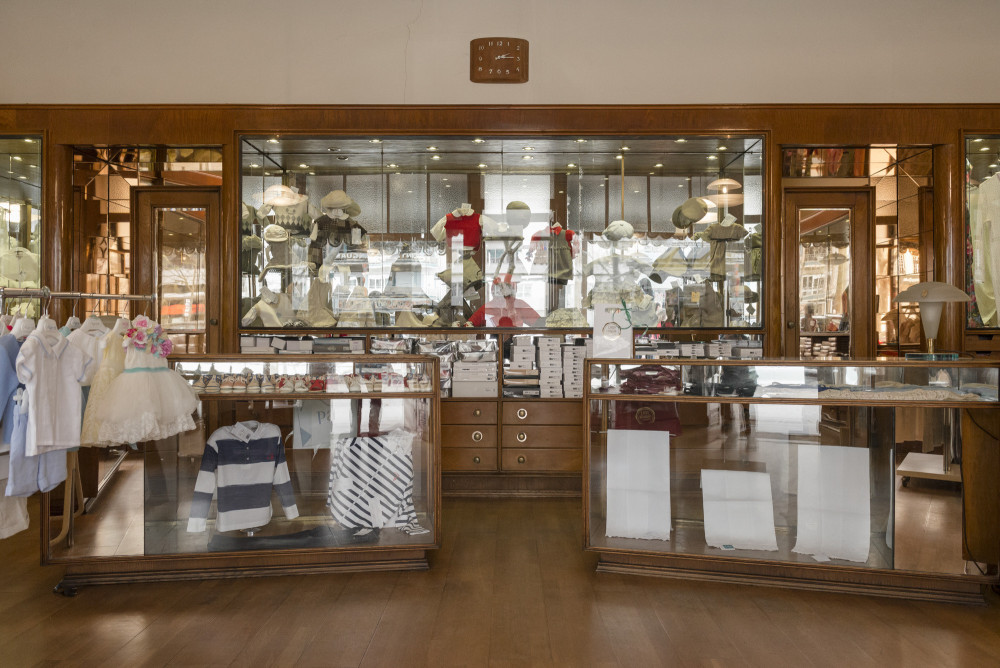 Products
& Services
Complete outfits for babies; ceremonial garments up to age 6; handkerchiefs; embroidered items; sock and stockings; scarves and squares in wool and silk; underwear for men, women and children