The Shop
In the 40s of the 20th century, it operated in this commercial space a pastry shop and wine sales; The glass lettering inside, the marks on the hydraulic mosaic that denounce the vanished counter in the center of the store and the large mirrors framed in wooden frames (dating from the 30's/40's of the 20th century) are proof of this. On the tiled side walls there is a decorative frieze with floral motifs, possibly originating from the ceramic factory in Sacavém or Constância.
---
According to the current shopkeeper and some neighboring residents who knew this space as a dairy, they helped to identify the space just described. Later, the dairy gave way to a bespoke mattress and furniture store called "Colchoaria Campos" (according to the exterior sign). Later, the space would be acquired by the couple José Carlos Fernandes and Maria Luís Fernandes (currently surviving widow and owner). Since then, the establishment has been dedicated to the sale of used decorative and utilitarian objects, of different genres and styles, and is therefore recognized as an antiques and antiques shop.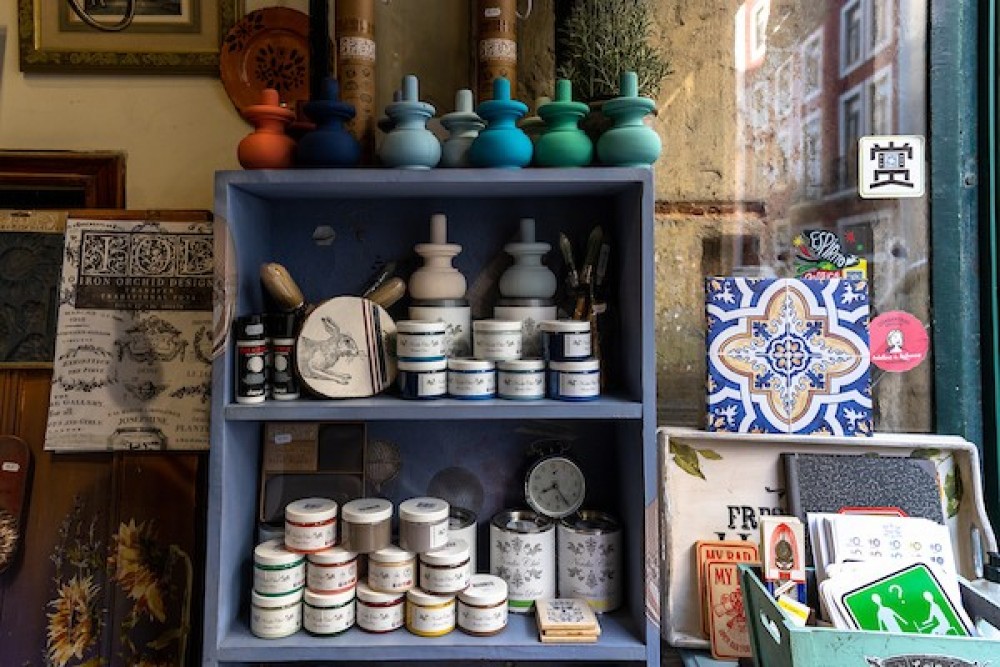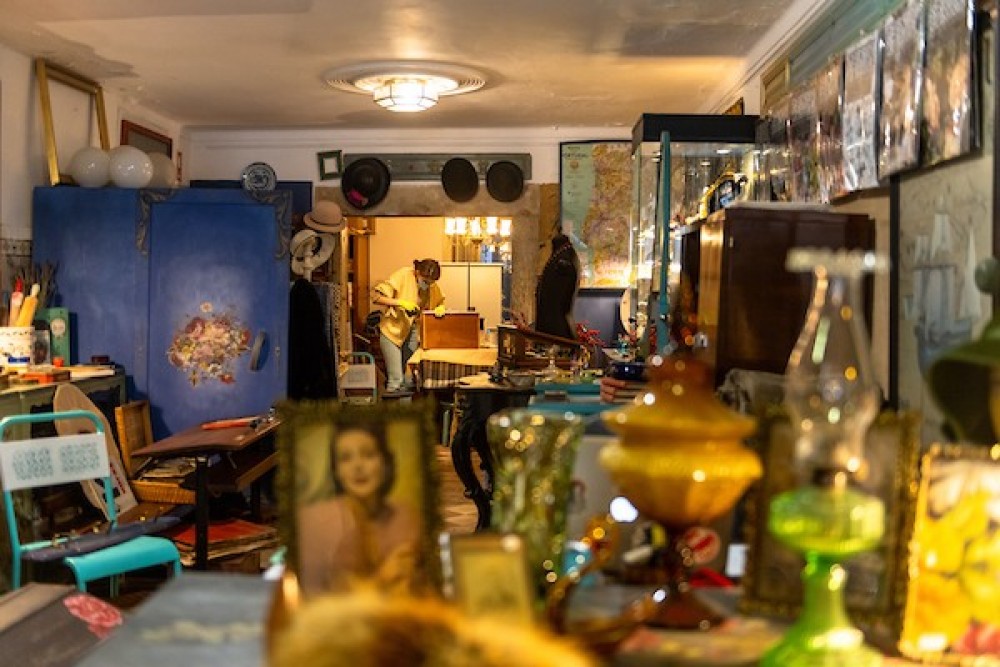 Products
& Services
A fascinating world of Recycled Furniture, Antiques, Collectibles, Art and Antiques.

Recycling and painting workshops.