The Shop
The current owner of this barber shop used to visit the Moderna shop with his father and knew Mr. Cassiano, who had worked there from 1952 onwards, well. Bruno Oliveira was responsible for the renovation of this and other barber shops in the chain, whereas the one next to Rossio is the most cosmopolitan of all. Here one can hear all kinds of languages at any given time and travel the world in coins and notes. The walls are covered with an incredible collection of notes that the customers leave in the shop.
---
This aspect – as well as the radio, cash register, magazine cut-outs, photographs from days gone by, collection of razors, razor strops, shaving brushes, shaving bowls, hair driers from various periods – give the store its particular retro ambience that recalls the 1950s. Part of the inventory – including the six barber shop chairs – came from the former Barbearia do Carmo, which has since closed. Porcina, a specialist in male manicures, also came from the Barbearia do Carmo. It is one more service this barber shop offers that can only be found in very few.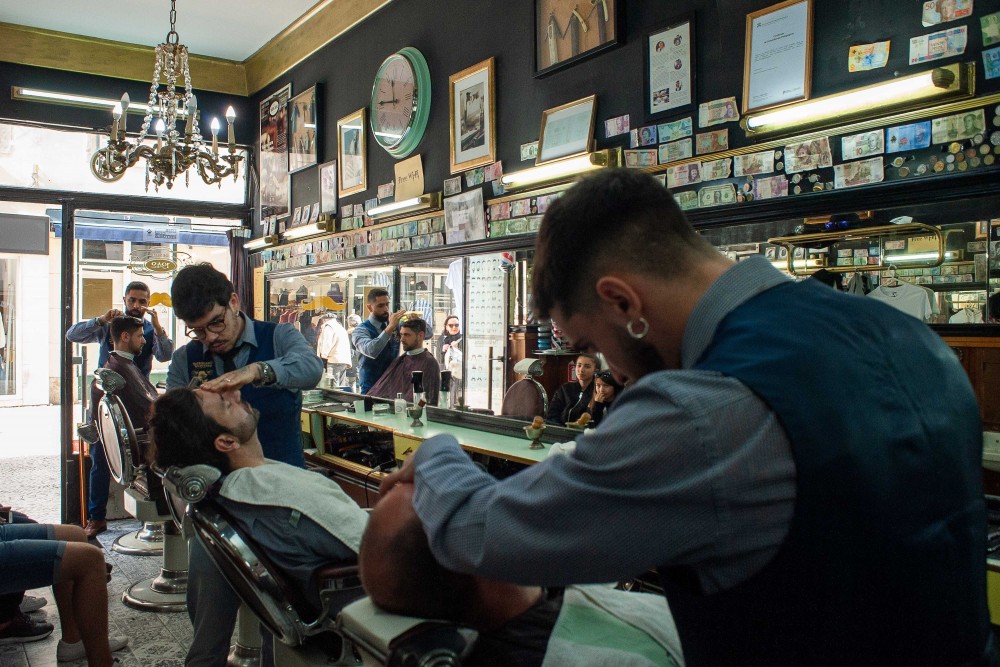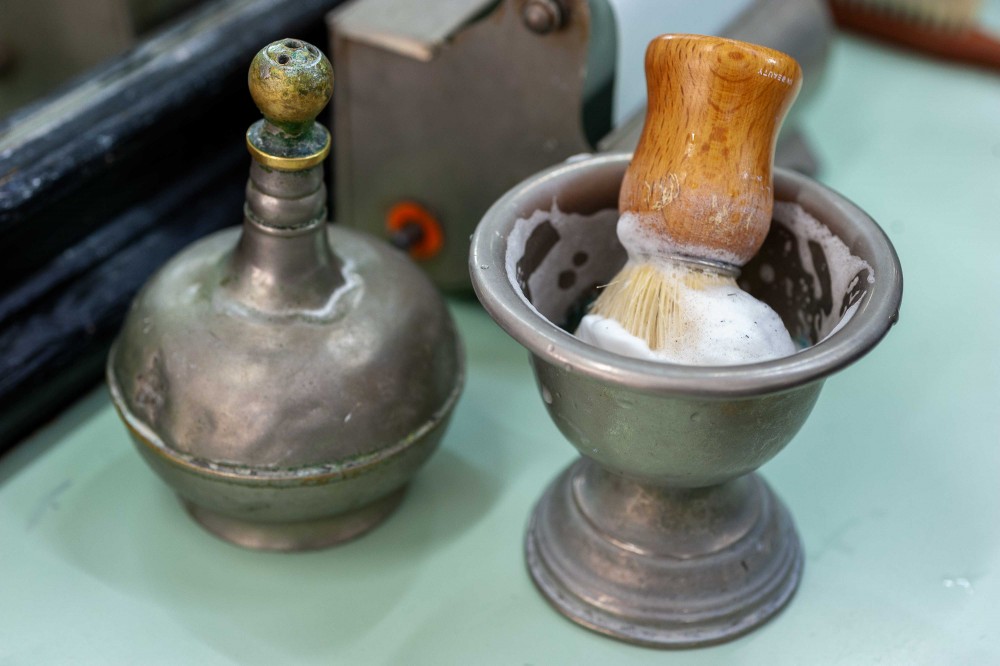 Products
& Services
Barber and male hairdressing services.