The Shop
 "Would you prefer your cod shredded or flaked?" The question poses no dilemma for the salt cod-loving diner, for the answer is obvious – and one of the best places in Lisbon for that answer is in Rua dos Correeiros, the street that is practically lined with restaurants. Salt cod is the specialty of this house, which has gained many loyal customers in Lisbon over the years – and not just for the well-cooked, popular fish dish, but also because it was a welcoming shelter for a certain bohemian crowd that sought out the Baixa district. For it was always open – 24/7. It never closed and its popularity never seem to wane.
João do Grão himself, a Galician, is a figure shrouded in legends and stories, most of them very difficult to confirm. We know he did not open his restaurant in these particular premises, but the exact dates and circumstance of his early ventures are unknown. The label on the house white and red wine states "century-old restaurant", but what is certain is that the move to the current address took place at the beginning of the 20th century. So, whether it's 110 or 120 years old, the important thing is to remember to raise a class to the founder. João do Grão, whoever he was, was indeed missed. Even local singers dedicated some verses to him:
---
"On a cold winter's night
In the cemetary of São João
I visited the grave site
Of dear old João do Grão

I went with José Barralho
Whose duty he did not shirk
We had some flaked cod
And then went back to work."

These verses eternalise the founder in a popular musical revue named after him from the 1940s performed at nearby Parque Mayer The performers were Mello Lapa, António Silva, Vasco Santana and Ribeirinho.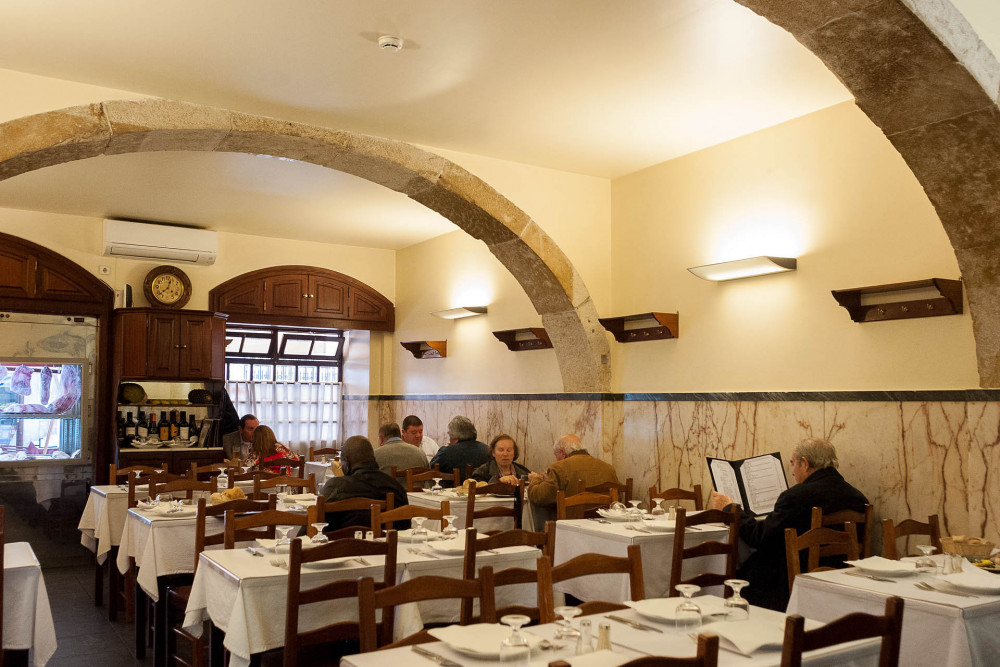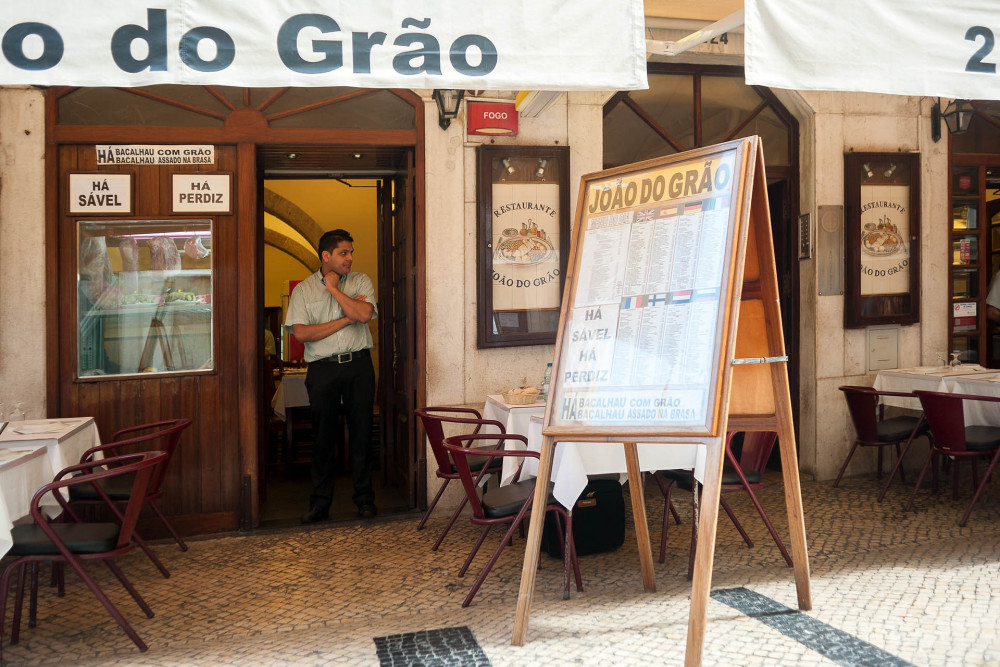 Products
& Services
Traditional restaurant; traditional Portuguese cooking