The Shop
The Barreto e Gonçalves jeweller's shop was founded in 1920 by Alberto Tomás Barreto, Artur de Brito and Américo Gonçalves. It has remained in the Barreto family for almost a century, the current owners being the founder's great-granddaughter, Joana Barreto Leitão, and her husband.
In the decade it was founded it introduced certain novelties in terms of the local jeweller's business, given that it carried out repair work and also sold precious stones. That specialisation derived from a great uncle of the current owner, who was a specialist in gemology and had in-depth knowledge of antique jewellery; indeed, he was often consulted as an expert by the country's museums. This link to the museums was maintained, especially in the areas of restoration, consolidation and the cleaning of certain pieces we can today admire in museums such as the Museu de Arte Antiga and the Museu do Oriente.
---
Today, Ourivesaria Barreto e Gonçalves specialises in domestic pieces, silver and antique jewellery. Its vitrines showcase the best from the history of jewellery and gold and silversmith work. The Art Déco interior, with its wooden and glass furnishings with the geometric patterns, the ceiling with a romantic painting on canvas and the arch at the back of the shop, which includes the shop's name and the date it was founded, are some aspects worthy of note. From the street, one can highlight the red façade in iron and the painted shop signs.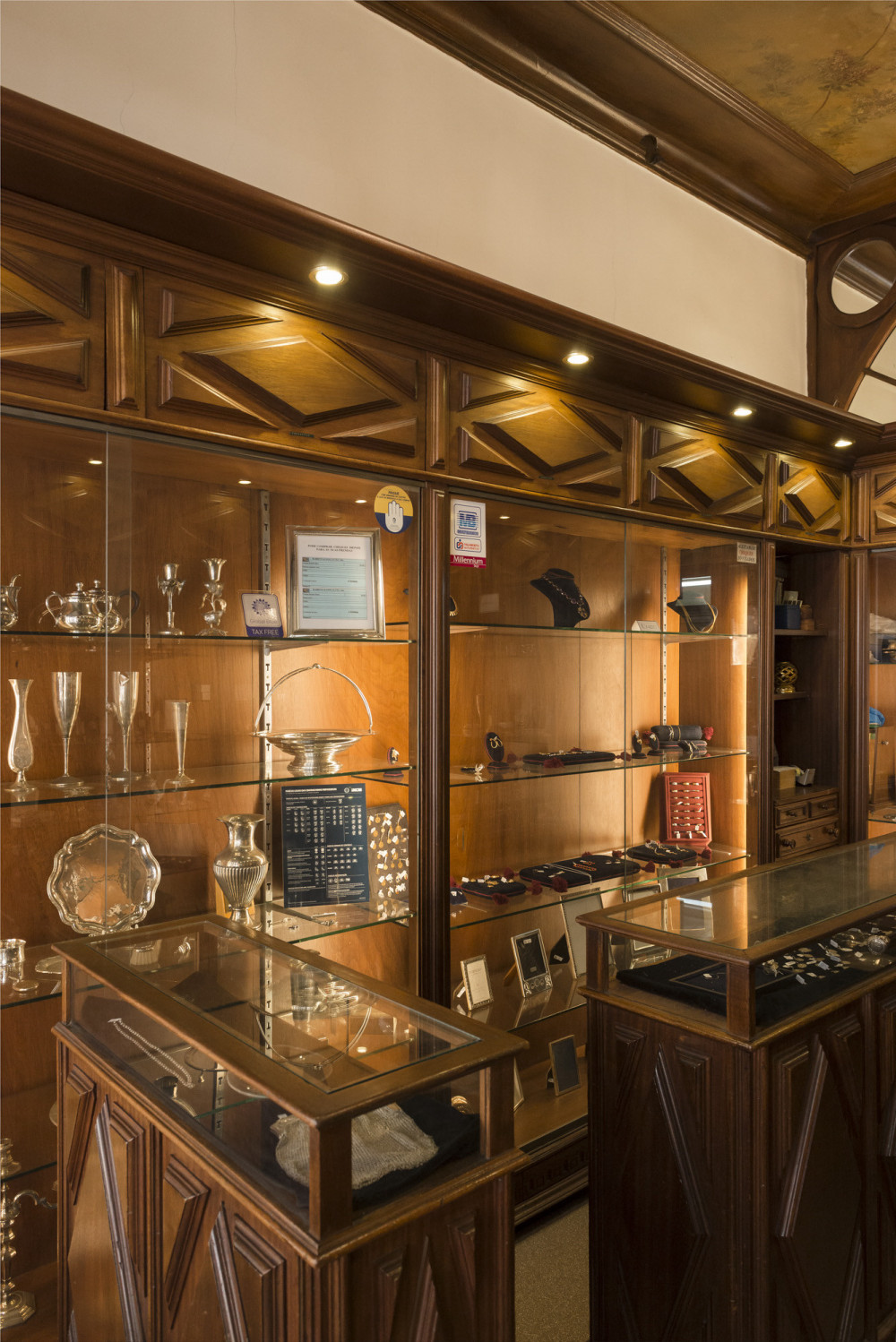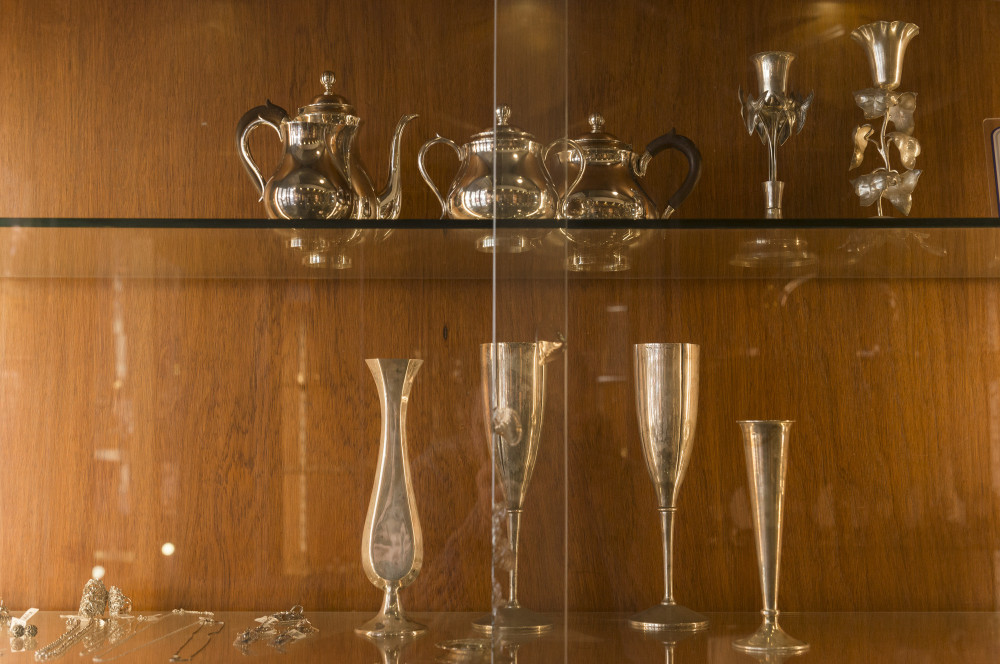 Products
& Services
Goldsmith work and jewellery