The Shop
A shop that specialises in elegant clothing for men, with its own tailoring section. The finesse and quality of the garments, together with the furtherance of specific know-how, have always distinguished this shop. The awning above the shop window features the date 1972, but there are several other dates in the shop's history prior to that year. The year 1957, for example, was when Lourenço & Santos moved shop, while staying in Praça dos Restauradores.
---
The business's history goes back to 1910 and its old premises in the Hotel Avenida Palace, where today one finds a Calzedonia shop. The business was founded by a former tailor from the Armazém de Fazendas e Fato Feio, a tailoring business in Rua do Ouro, and the owner of the Le Chic Parisien atelier in Avenida da Liberdade. The current shop, which for many years existed alongside the first one, was designed by Carlos Tojal, the architect also responsible for the remodelling of Loja das Meias in 1960. Since 1972 the business belongs to the Diniz & Cruz company. All the own-brand garments – suits, jackets and overcoats – are made in Alfragide and then minor adjustments are made to them on the lower floor of the shop.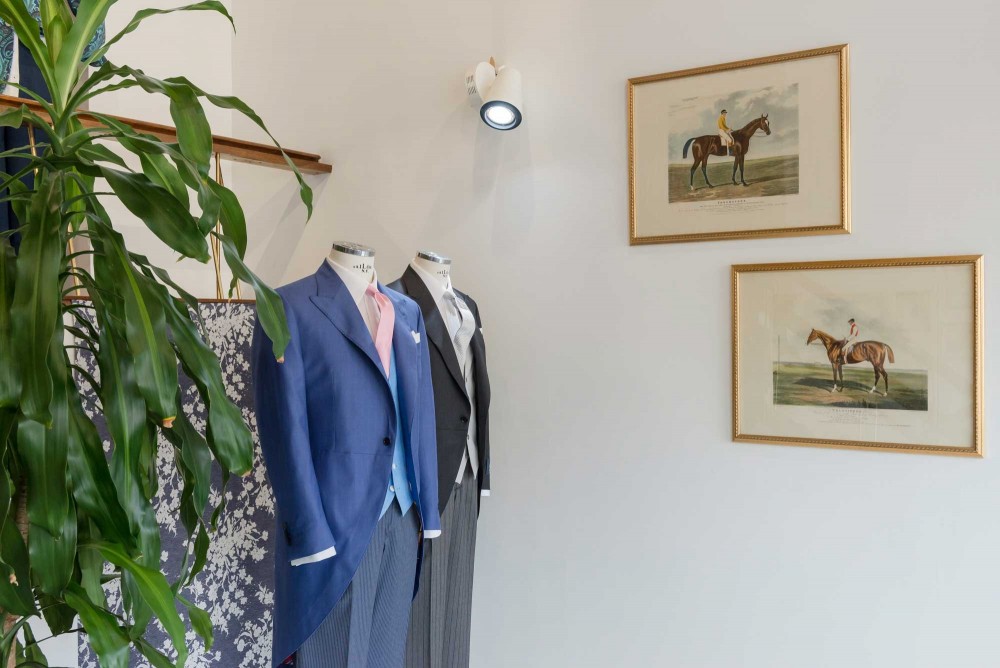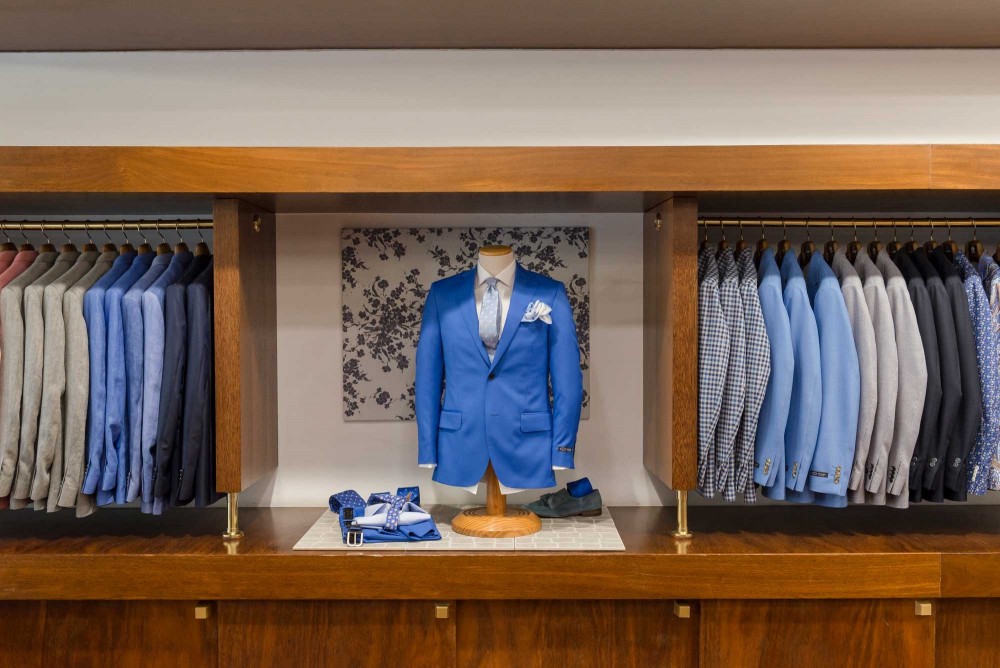 Products
& Services
Tailoring, ready-to-wear garments, accessories and shoes for men.