The Shop
An exercise in juxtaposition: the image of the cowgirl, healthy and plump, and the slender women in representations of the same period – slim and elegant, wearing the best fashions dictated by Paris. These ideas lived side by side in Lisbon over the last century – cosmopolitan chic and the country life. People with little resources, with their trades and work in the fields, on the one hand, and the bourgeois elite on the other. All that has marked the history of Lisbon and is reflected in its trade and commerce, the variety and physiognomy of its many traditional shops – and most certainly also in its Historic Shops. See, for just one example of many, the print by Bartolomeu Cid at the entrance to Casa Havaneza in Chiado. Then compare it to the azulejo tiles in A Minhota. Lisbon is all this, and so are Lisboans: each reveals important, and by no means contradictory, facets of what the city was and those who lived in it. The fado singer, the banker and the artist. Living together in one space, but different from each other. Just as today the sumptuousness of the luxury brands that occupy Avenida da Liberdade contrasts with the simplicity of the surroundings of this neighbourhood shop, located just a minute's walk away, in Rua de São José.
---
The Leitaria and Manteigaria A Minhota has been serving strong drinks (or cold or hot drinks, and more) and neighbourly warmth since 1927. When it opened, there weren't many places like this in the area – perhaps just the old "Flôr da Anunciada" in Largo da Anunciada, where it meets Rua das Portas de Santo Antão. It opened in 1903, but all that remains of it today are the tiles on the façade. It would perhaps still be there, but today we no longer have the custom of maintaining shops dedicated solely to milk, butter and dairy products. But it lives on in the collective memory, and here in the imagery of the cow painted on the ceiling and the rural scenes on the façade tiles. Around the back of the shop there still stands an old milk tank.

What A Minhota above all represents, and what must at all costs be preserved, is an invisible but extremely important heritage: community life. This is felt above all at the beginning and end of the work day – at breakfast time and for late afternoon snacks – when people from the neighbourhood fill the place with their "bom dia" and "boa tarde" greetings or little stories on what the day had in store for them. This is a place to come to recognise and be recognised; a family outside the home; a refuge. Places like this have become increasingly rare in the city, especially for those who have always lived here, friends of many years.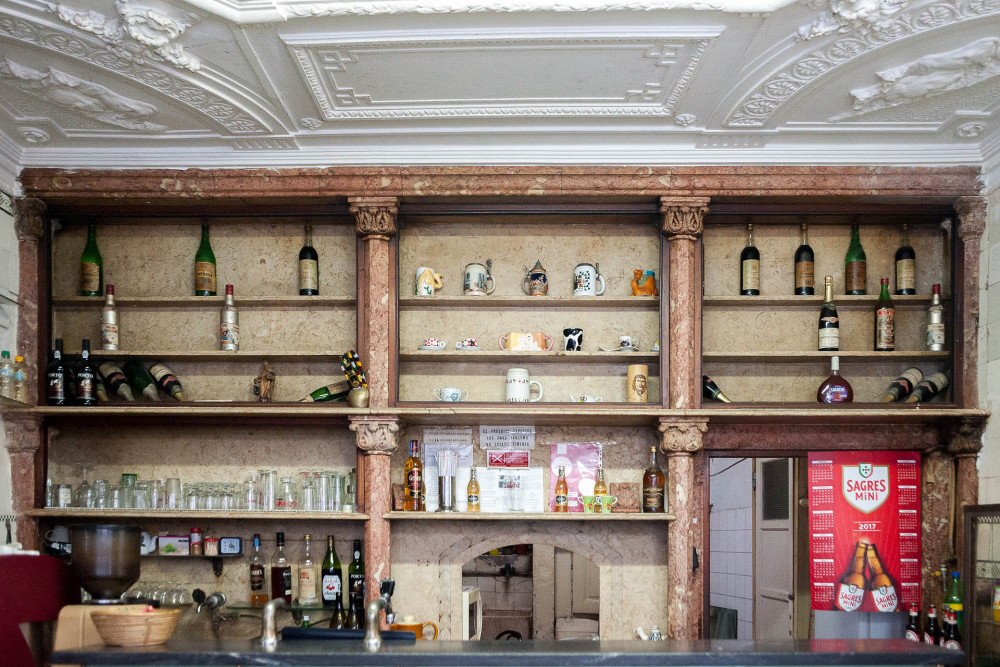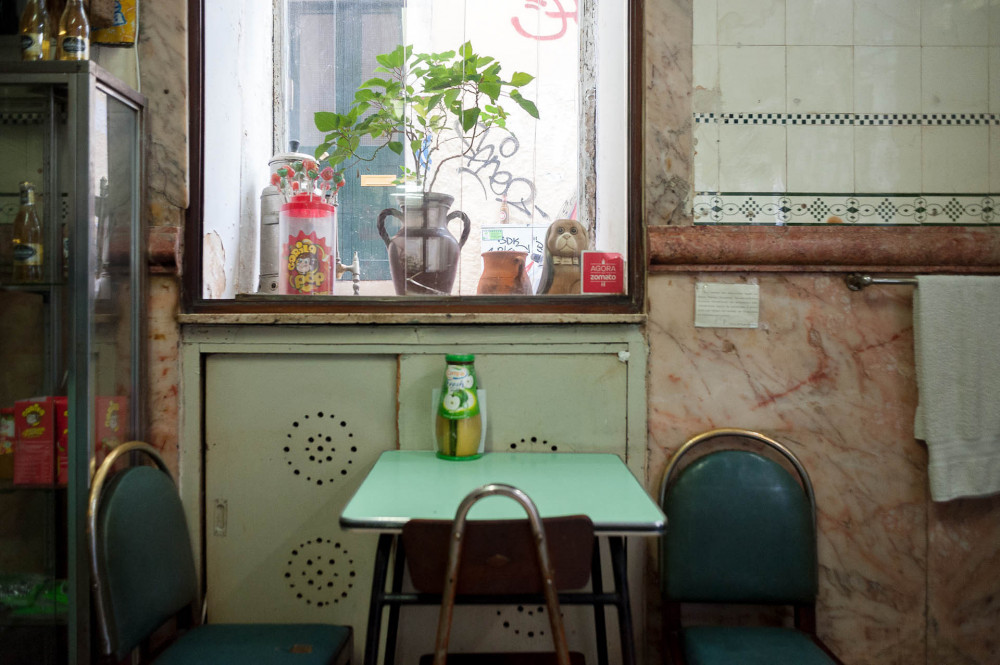 Products
& Services
Pastry and beverages