The Shop
Aníbal Gravador was opened in 1928 by Aníbal Freire, an engraver. There was a family connection to another shop that no longer exists – Freire Gravador. Mr. Freire was Aníbal's father, so this was a trade that ran in the family. When he went out on his own, Aníbal employed Acácio Alves, who was the father of the current owner, Maria Manuela Pinto.
Maria Manuel has now been attending to customers in this shop in a building entrance since 1982. But in recent years, ever since a hostel opened in the building, she has seen much more comings and goings. She likes to see the guests pass through her shop, she explains. They bring life. Some ask her to take photos for them, and one or the other has also become a customer.
---
In the shop customers – both local and foreign guests – can buy or have made business cards, rubber stamps, commemorative plaques, signs or wax seals. The business cards on display are no random selection: in addition to the particularly effective graphic design, take note of the names. You will probably recognise some. On the ground in one corner is an embossed seal machine, which can also be ordered here.

What the customer will find here and nowhere else, are rings with coats of arms, made of steel or gold. The heraldry section is an important part of the shop that attracts very specific customers. This is reflected in the diverse items exhibited, in colour and black and white, representing crests and coats of arms of aristocratic families – in the form of drawings, water colours or embossed paper. Another strength of the shop, though one very much in decline, is engraving or stamping on metal plate. Offset printing has now all but replaced the bas-relief technique, or talhe-doce as Manuela calls it, after the French term taille douce. Customers who still have metal plates can come and have their cards printed from them, but new plates are no longer made.
---
Oblivious to all these more technical questions, on stamping and heraldry, is the protagonist of the image that catches the attention of incoming customers. An image of cat stretched out in the sun. This was Aníbal's cat, here immortalised in a happy and relaxed pose, on a sunny day at the shop door. The image also links to the story of another shop that has since disappeared – Instanta, which used to be opposite this shop. It specialised in photography and the photo shows that someone with a great eye for detail once worked there. Other stories developed with other neighbouring shops, particularly with another of our Historic Shops, Ferin. Some booklovers who frequent that shop take advantage of the sloping Rua do Almada and walk down from the bookshop to have their own ex-libris stamped onto their books. The collection in the store's catalogues is worth a look; it contains many beautiful examples.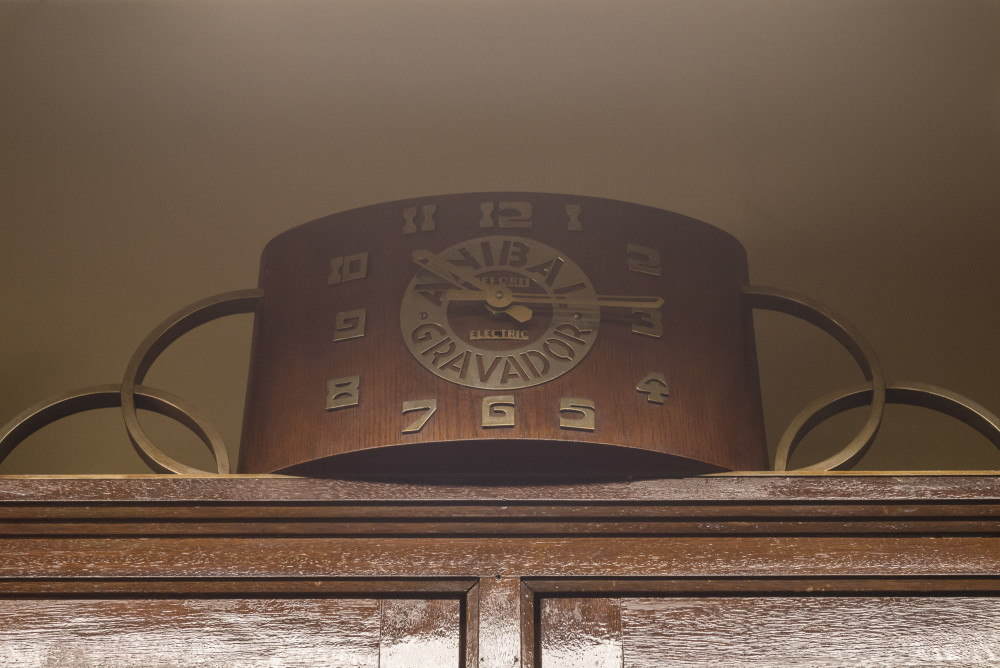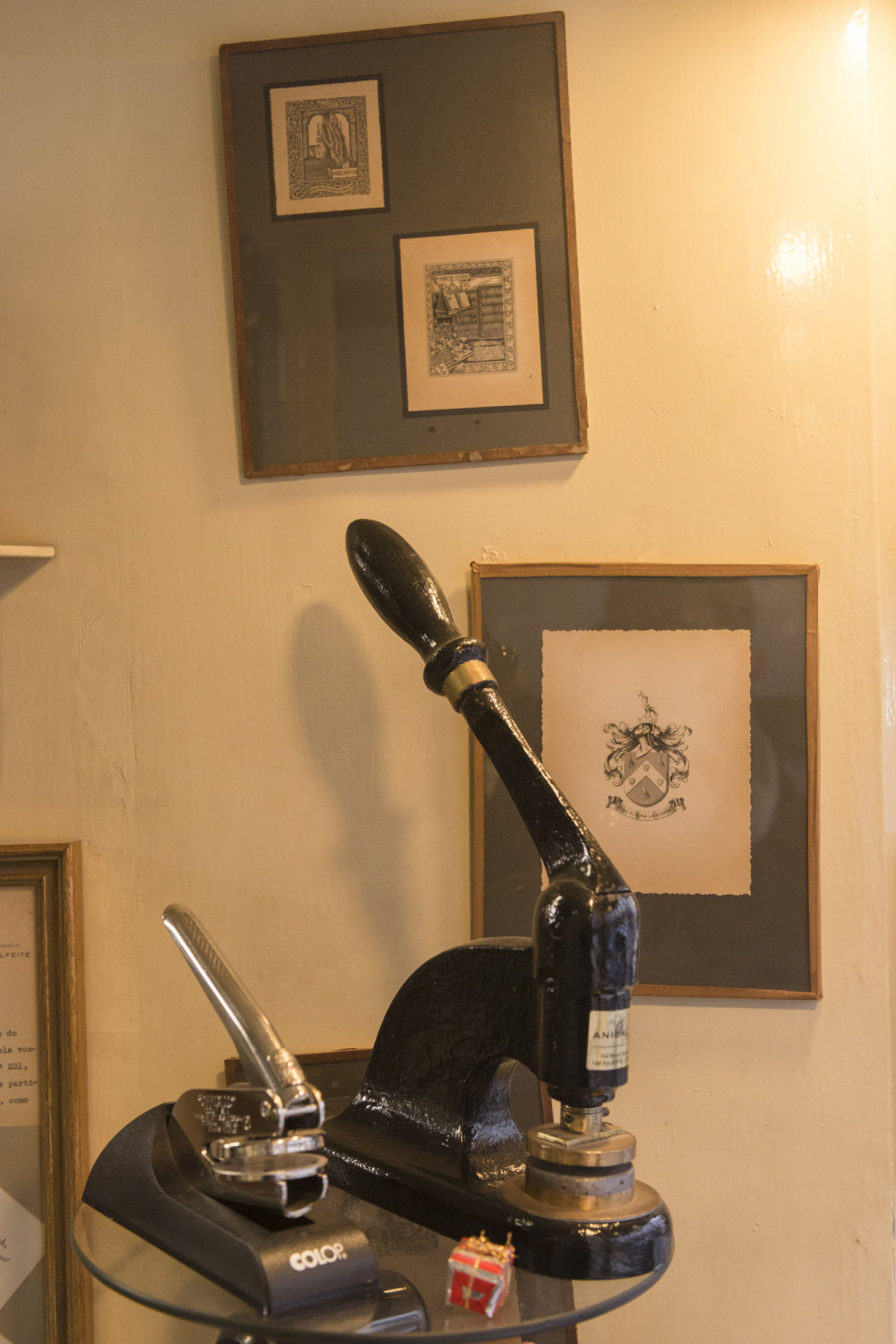 Products
& Services
Engravings and personalised stamps